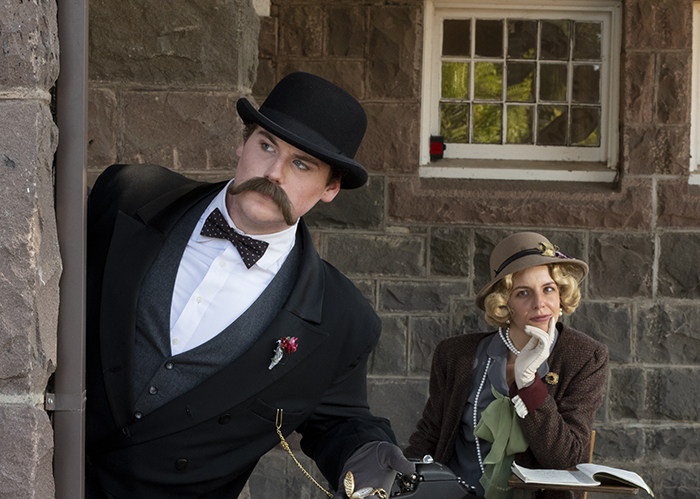 September 16, 2020, Santa Rosa - Santa Rosa Junior College (SRJC) Theatre Arts department celebrates the one hundredth anniversary of Agatha Christie's first book publication by producing Agatha Christie's classic, "Murder on the Orient Express." Laura Downing-Lee will direct the dramatization by Tony Award-winning comedic playwright, Ken Ludwig, as a 1934 radio play that will be broadcast live, online. "Murder on the Orient Express," a Hercule Poirot case, debuts on Zoom, October 16 at 7:30 p.m.

The world's best-selling novelist, Agatha Christie, introduced super-sleuth, Hercule Poirot, in her first published book. "The Mysterious Affair at Styles," was published in 1920. He starred in 33 of her novels.  In "Murder on the Orient Express," he must discover who among the international travelers from Istanbul to Paris stabbed a passenger to death while snowbound.  
 
The SRJC Theatre Arts department had originally planned to stage "Murder on the Orient Express" in the Burbank Studio Theatre in the spring, where creating the three-dimensional train was a daunting prospect, but when they learned they would be online this fall, they moved this adaptation forward.
 
"The script lends itself to the online format," said Downing-Lee. "Zoom's linear boxes give the feel of train windows and it's out of the box stuff. In 1934, the year the play takes place, radio plays were in their heyday. It is a hybrid of live and in-studio mini-plays."
 
The actors will be visible throughout the production, bringing their characters and the play's action to life through their voices and physicality. They will have cohesive backgrounds and lighting to enhance the live performances from their own homes.
 
"They will have a Foley artist creating the sound effects. Sounds put us inside that place in our imagination that brings a story to life," said Downing-Lee.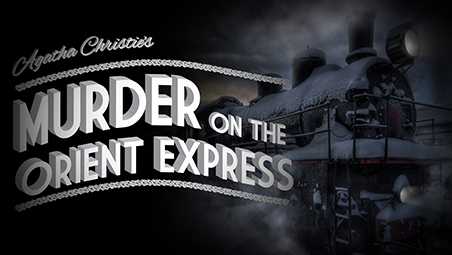 "I knew the faculty and staff would exercise extreme creativity in mounting their first, full production online, and I was hoping to be a part of this groundbreaking convention," said Allison Paine, who plays author Agatha Christie. She will be there to narrate and give stage directions.

Mark Ferrando, who attended Rancho Cotati High School, is playing Monsieur Bouc. "I've always loved Agatha Christie murder mysteries and old-time radio plays, so this whole production is right up my alley."
Showtimes are:
October 16, 17, 23, 24, 2020 at 7:30 PM
 
Ticketing for online performances will be sold as online donation at https://theatrearts.santarosa.edu.
Due to Covid-19 restrictions, the SRJC campus is closed through Spring 2021. The Box Office Manager is available during Box Office Hours: 12:00 p.m. to 4:00 p.m., Wednesday, Thursday, and Friday. 707-527-4307. SRJCBoxOffice@santarosa.edu
Riley Craig as Hercule Poirot. Allison Paine as author Agatha Christie.
Thomas Chown photographer