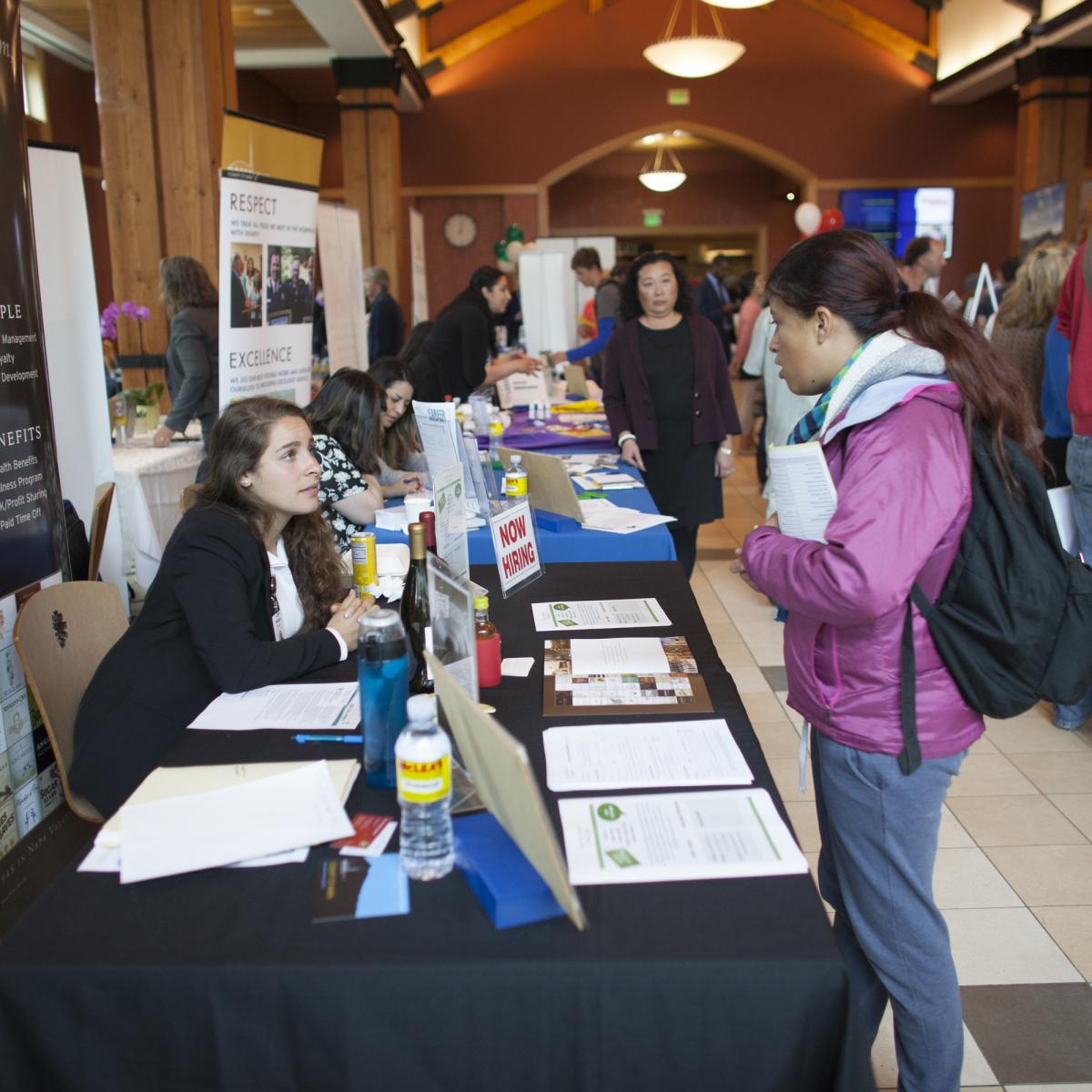 March 28, 2018 — The Santa Rosa Junior College (SRJC) Career Development Services (CDS) will host their 2018 Career Expo on Wednesday, April 25, from 10 a.m. to 1:30 p.m. The expo will take place in the Craig Dining Commons and Girvin Family Student Activities Center, located on the first floor of the Lawrence A. Bertolini Student Center on SRJC's Santa Rosa campus. Students, alumni, and adult job-seekers are encouraged to attend.
More than 50 businesses will table at the Career Expo. This year's list of participating businesses can be found at https://careerdevelopmentservices.santarosa.edu/whos-tabling. Participants include agencies and business from government, healthcare, hospitality, fitness, technology, finance, and much more.
CDS will provide the opportunity for guests to explore various careers, apply for jobs, network, and practice self-introductions. Attendees are encouraged to dress and prepare (bringing copies of their resumes).
To celebrate SRJC's 100th birthday, CDS will be giving away three iPad Pros.
More information and resources are available at SRJC's Career Development Service website at https://careerdevelopmentservices.santarosa.edu/.