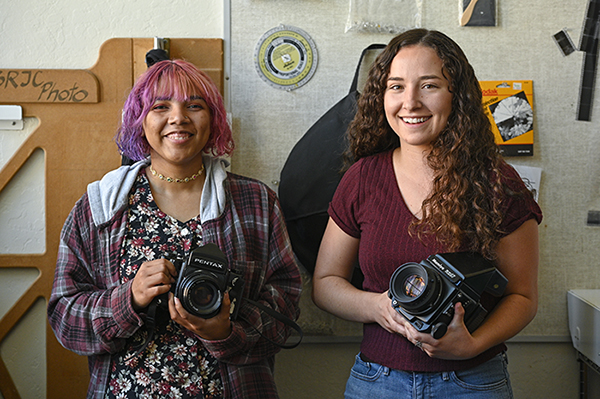 The "SoCo Clicks" exhibition is open to current or previously enrolled students from Sonoma County schools. The show welcomes work in color, black and white, analog (film), digital, collage, drone, and alternative processes, as long as the work has been produced within the last two years. It is free to enter and categories include: Portraiture, The natural world, Contemporary issues, Alternative.

 

Jessica Layton SRJC faculty member said: "Seeing students produce great work was the inspiration for this show, despite the pandemic. We hope this is an opportunity for students across Sonoma County to share and inspire one another."
 

Participants can submit their work at events.santarosa.edu/sococlicks from April 1-30. Exhibition of selected entries will be available to view beginning May 24th at the same link.
 

Exhibition judges will include:
Zack Sumner Schomp, SRJC alumnus and Photographer
Amber Terranova, Education Director for the Americas at Magnum Photos 
Erik Castro, Freelance Photojournalist
Genevieve Shiffrar, Corporate Portrait Photographer 
Mike Paschke, President of Shutterbug Camera
Jeremiah Flynn, Owner at Jeremiah's Photo Corner
 
For more information or to submit photos for the exhibition, please visit events.santarosa.edu/sococlicks.