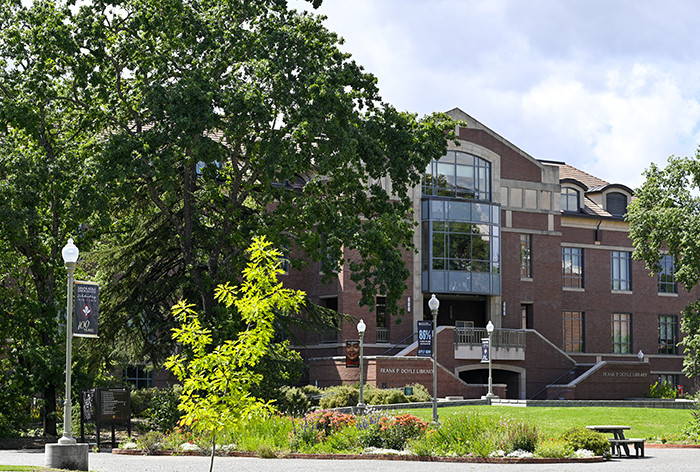 November 11, 2021, Santa Rosa, CA — On November 2, the Aspen Institute named Santa Rosa Junior College (SRJC) one of 150 institutions eligible to compete for the Aspen Prize for Community College Excellence in 2023, which comes with a $1 million award. This prize is the nation's signature recognition of high achievement and performance among America's community colleges.
 
The Aspen Institute College Excellence Program aims to advance higher education practices, policies, and leadership that significantly improve student outcomes, especially for the growing population of low-income students and students of color on American campuses. The colleges selected for this honor stand out among more than 1,000 community colleges nationwide for meeting these standards.
 
Since 2010, Aspen has focused on community colleges because they are—as First Lady Dr. Jill Biden stated at the 2021 Aspen Prize ceremony—"a powerful engine of prosperity."
 
Student outcomes vary among community colleges, and improving those outcomes is essential to securing the nation's economic future, strengthening communities, and ensuring that diverse populations experience economic mobility and prosperity. With these goals in mind, the Aspen Prize honors colleges with outstanding achievement in five critical areas: teaching and learning, certificate and degree completion, transfer and bachelor's attainment, workforce success, and equity for students of color and students from low-income backgrounds.
 
"Ever since I started here almost a decade ago, I've consistently been asked if SRJC is the best community college in the state or even the country. Well as of today, I can safely say that according to the Aspen Institute, SRJC ranks among the top 150 community colleges nationwide and the top 29 in California," said SRJC President Dr. Frank Chong. "In spite of devastating wildfires, the pandemic, and other challenges, SRJC continues its tradition of excellence. This recognition is largely a tribute to our outstanding faculty, staff, administrators, trustees, alumni, and community support."
 
SRJC will submit data and narratives as the next step in an intensive data and practice review process. The top ten finalists will be announced in spring/summer 2022. In fall 2022, the Aspen Institute and partners will collect additional information, including employment and earnings data and insights about promising practices during site visits. A jury will make award decisions in early 2023, with the Aspen Prize announcement happening in late spring 2023.
 
The Aspen Institute is a community-serving organization with a global reach whose vision is a free, just, and equitable society.
The Aspen Prize is funded by Ascendium and the Joyce Foundation.
For a list of the top 150 eligible institutions, and to read more on the selection process, visit www.highered.aspeninstitute.org/aspen-prize.