June 6, 2018 – Santa Rosa Junior College's (SRJC) Culinary Café, in the B. Robert Burdo Culinary Arts Center, opens for the summer session on Wednesday, June 27. Students at the Culinary Café prepare, cook and serve a menu of seasonal salads, soups, sandwiches, pizzas, entrees and desserts. The Café also serves award-winning Russian River Valley wines produced by SRJC's Shone Farm Winery. The Culinary Café opens for lunch at 11:30 a.m. and serves until 2:00 p.m., Wednesday through Friday. Reservations are highly recommended and may be made by calling 707-522-2796.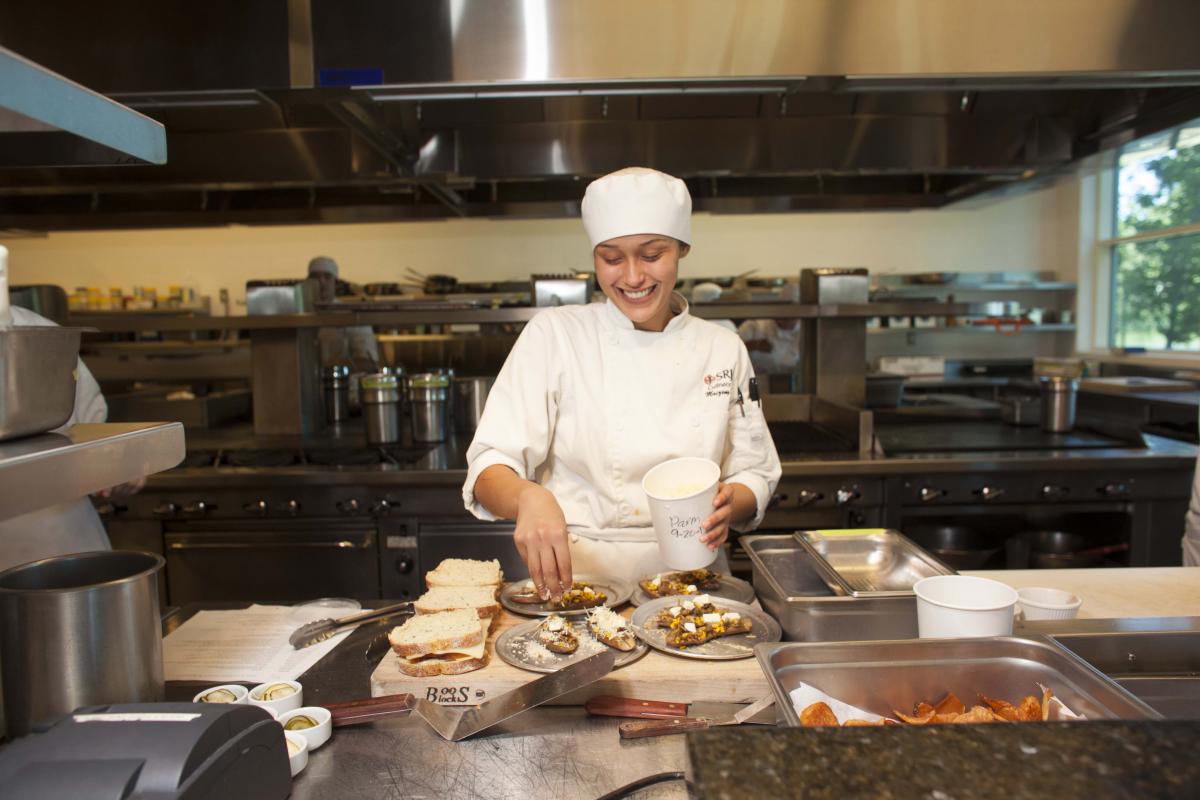 The SRJC Bakery features a variety of freshly baked pastries, cookies and artisan breads made by students in the school's Baking and Pastry Program. Between 8:00 a.m. and 10:00 a.m., muffins, scones and Bella Rosa coffee drinks can be enjoyed in the Café Rose dining room while watching culinary students prepare for the day's lunch service.  The Bakery's offerings change weekly to reflect students' learning, giving them an opportunity to let their imagination and artistic skills shine. This summer's selections will include tarts and pies with seasonal fruits and a variety of specialty cakes.
Café menu items, breads, pastries and desserts can be purchased for take-out until 2:00 p.m., Wednesday through Friday. Gluten-free, vegetarian and vegan selections are available both in the Bakery and on the Café menu. 
The B. Robert Burdo Culinary Arts Center is located at 1670 Mendocino Avenue at Carr Avenue, directly across from the Santa Rosa campus.