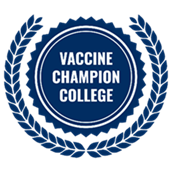 August 4, 2021 UPDATE
Preguntas frecuentes para empleados
Frequently Asked Questions for Employees:
Working Remotely and Modifying Methods of Instruction at SRJC 
*This is an ongoing situation and portions of these FAQs will be updated as circumstances change.
DISTRICT INFORMATION
1. Is SRJC still operating remotely?
SRJC will continue to operate the SRJC instructional program and student services in a largely remote format in fall 2021, while also allowing an increase in the number of partially in-person courses and the addition of fully in-person courses as are safely possible given District constraints on human, financial and facilities resources. 

SRJC will continue to follow the county's direction and Cal/OSHA guidelines when determining when additional non-instructional employees may be allowed to return to campus. We will continue to monitor the changing health orders from the county and work with our unions on the development of protocols for reopening. For the time being, employees are expected to continue to work remotely unless they are requested by or have prior approval from their supervisor to do otherwise.
 
2. Are events canceled?
SRJC will not be holding any mass gatherings on campus through the end of the fall 2021 semester.

The California Community College Athletic Association (CCCAA) announced on May 5, 2021, that it would prepare for a full-scale return for the 2021-22 school year, providing 25 state championships across 24 intercollegiate sports for 110 colleges throughout the state. The SRJC Athletic Department is working to continue athletic programs for the college's 17 teams and 500 student-athletes.

The fall competition season will begin on August 27.  Please check the SRJC Athletics website for a list of our full game schedules. SRJC Athletics is complying with all state, county, city, CCCAA, and college district Covid-19 safety protocols and regulations.
 
3. Will there be emergency funding available to students who need it to continue with their education?
SRJC has received several federal Higher Education Emergency Relief Fund (HEERF) allocations to be provided directly as emergency aid to students. Eligible students will receive emergency grants ranging from $1,000 to $2,500, depending on a variety of factors including whether or not the student has dependents and/or are Pell grant recipients. Students who qualify for SRJC Crisis Response funds may be eligible for awards of $500, while funding lasts.
These funds are intended to help cover COVID-19 school-related expenses for students in need. Eligible expenses include course materials, technology, housing, food, health care (including mental health care), and childcare.

In consultation with the Student Government Assembly (SGA), we developed the following minimum student eligibility criteria for the distribution of these funds.
To receive an emergency grant, eligible students must:
Have expenses related to the coronavirus crisis
Be enrolled in a minimum of three units or non-credit courses for the fall 2021 semester.  
It is our goal to provide emergency grants to as many students as possible regardless of their residency status. By utilizing the federal HEERF funds as well as the SRJC Foundation Crisis Response Fund and state funding, we have established two different emergency grant applications that will provide support to as many students as possible.
Please visit this page to learn more about the grant options available to students.

4. Are free food distributions available?
Yes, SRJC is partnering with Redwood Empire Food Bank to provide free food distributions every first Monday of the month. Food distributions are open to all, including students, employees, and community members. All currently enrolled SRJC students will also receive a free $50 grocery card.
More information is available at this link.

 
EMPLOYEE INFORMATION
1. Are employees required to wear facial coverings if on campus?
In order to comply with the orders from the State of California and the Sonoma County Health Officer, any employee coming on campus is required to wear a facial covering when indoors of any District building, with the following exceptions:
Persons who are working alone in a closed office or room;
Persons who are actively eating and/or drinking;
Persons swimming or showering in a fitness facility;
Persons who are obtaining a medical or cosmetic service involving the head or face for which temporary removal of the face covering is necessary to perform the service;
Persons who are specifically exempted from wearing face coverings pursuant to other CDPH guidance.
If you do not have a mask, cannot make one, or are approved to come to campus and would prefer to receive one from SRJC, please contact Robin McHale.

Individuals exempt from wearing a face covering include, but are not limited to, persons with a medical condition, mental health condition, or disability that prevents wearing a face covering, and persons who are hearing impaired, or communicating with a person who is hearing impaired, where the ability to see the mouth is essential for communication. If you are unable to wear a face mask, please contact Robin McHale for accommodation and alternative requirements.
 
2. Are there any changes to vacation, PTO, and other leave time that employees should be aware of?
Effective January 1, 2021, through December 31, 2021, for Classified Professionals and Management Team employees, any employees who exceed their maximum vacation accruals will have any overages credited to a new PTO-2 leave type.
 
Vacation accrual overages credited as PTO-2 during this period must be used prior to separation from the District, or within five years (by June 30, 2026); else this time will expire without remuneration.
 
The District will provide SRJC employee leave rights and benefits to which the employees may be entitled under applicable federal, state, or local laws and/or local bargaining agreements. Employees have multiple leave allocations that may be available due to COVID-19. For additional information or questions related to COVID-19 related leave of absences, please contact Danielle Donica or Linda Jay.

3. Do employees need parking permits if coming to campus?
There will be no fees charged for parking for fall 2021. We are asking employees to continue to use their 2019/20 parking permit while on campus. For fall 2021, employees are not required to park in their normally assigned lots. If you need a parking permit, please contact Natalia Slasten in the accounting office at nslasten@santarosa.edu.

4. Are STNCs allowed to continue to work?
Yes, but only if they can do so remotely, or with supervisor approval to work on-site.
 
5. Where can employees find resources for working remotely?
Employees and students can find information about remote resources at santarosa.edu/srjc-remote-resources.

Classified professional employees can also review the telecommuting FAQs, which were created in collaboration with SEIU.

More information regarding how to access Finance and Administrative operational services remotely can be found at this link.
CORONAVIRUS INFORMATION
1. Where can I find information on the District's COVID-19 Prevention Plan?
District COVID-19 resources can be found at Coronavirus Information | Santa Rosa Junior College, including the SRJC Plan for a Safe Return to Campus. The COVID-19 Prevention Plan is available at this link.
 
2. What should I do if I believe I may have come into direct contact with coronavirus?
In order to protect our community, we have been advised that unvaccinated or symptomatic employees in this situation should self-quarantine until they have been cleared by their primary care physician or the Sonoma County Department of Health Services.  We also require that they stay away from campus until they have been cleared. Please see the district's Confirmed Positive Covid-19 Case protocols at this link.
 
If you suspect you have been exposed to COVID-19 or receive a report from a student, please immediately contact your supervising administrator or  Robin McHale in Human Resources or call 707-524-1507. Human Resources staff will work with employees to conduct an initial intake process and provide information about available leave options, if applicable.
 
3. What if I show symptoms of respiratory infection but don't suspect any contact with coronavirus?
In order to protect our community, we require that you stay away from campus until you have been free of a fever for 24 hours. Right now we have to work together to keep our community safe and staying home when you are sick is one way to do that. If you are sick but feel that you have work that must be performed on campus, please contact your supervisor to find a remote alternative.
You are encouraged to contact your primary care physician if you need medical advice.

4. What personal prevention efforts does the district encourage?
You can find a full list of prevention recommendations at the Student Health Services page at this link: shs.santarosa.edu/corona-virus.

Some recommendations include:
Familiarizing yourself with the SRJC Plan for a Safe Return to Campus, and national and local coronavirus response efforts
Wearing facial coverings indoors
Hand washing (for a minimum of 20 seconds)
Not touching your face
Avoiding unnecessary travel
COVID-19 prevention training is also available for all employees. Employees have been emailed a link to access the training. Please contact Robin McHale for questions about this training.
 
5. What are SRJC's recommendations regarding travel, including international and domestic?
We advise employees doing personal travel to follow the CDC travel guidelines. Please note that the Sonoma County health officer recommends that individuals avoid unnecessary travel out of the area for the time being.


6. What other assistance is available to employees?
Situations like this can create anxiety. Employees who feel they may benefit from additional support can contact Employee Assistance Plan. This service is now also available for students. Please use company code 'EAP can help'

 
FOR MORE INFORMATION:
SRJC Coronavirus updates & information
Remote resources for students and employees
Student Health Services coronavirus webpage
https://socoemergency.org/
https://211sonoma.org/
CDC travel guidelines
You can also call the county's 24-hour information hotline at 211 or 800-325-9604 or text 
COVID19 to 211211.