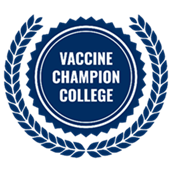 August 4, 2021. UPDATE
Preguntas frecuentes para estudiantes
FREQUENTLY ASKED QUESTIONS FOR STUDENTS:
Working Remotely and Modifying Methods of Instruction at SRJC
*This is an ongoing situation and portions of these FAQs will be updated as circumstances change. 

DISTRICT INFORMATION
1. Is SRJC still operating remotely?
SRJC will continue to operate the SRJC instructional program and student services in a largely remote format in fall 2021, while also allowing an increase in the number of partially in-person courses and the addition of fully in-person courses as are safely possible given District constraints on human, financial, and facilities resources. 

2. Are events canceled?
SRJC will not be holding any mass gatherings on campus through the end of the fall 2021 semester.
The California Community College Athletic Association (CCCAA) announced on May 5, 2021, that it would prepare for a full-scale return for the 2021-22 school year, providing 25 state championships across 24 intercollegiate sports for 110 colleges throughout the state. The SRJC Athletic Department is working to continue athletic programs for the college's 17 teams and 500 student-athletes.

The fall competition season will begin on August 27.  Please check the SRJC Athletics website for a list of our full game schedules. SRJC Athletics is complying with all state, county, city, CCCAA, and college district Covid-19 safety protocols and regulations.


STUDENT INFORMATION
1. How will students continue classes and how will they be kept informed?
Instruction is currently being provided in a largely remote format through fall 2021, with approximately 32% of classes including in-person components, which we've allowed where it is safe and advisable to do so.
Instructors will communicate with their students to provide information specific to their classes.  
2. Where should students go if they have trouble finding information about their online course?
Students can reach out to the instructor directly. Contact information can be found at this link.
 
3. Are student employees allowed to continue to work?
Yes, but only if they can do so remotely, or have approval from a vice president to work on-site.

There may be instances where student employees are not retained in one department and are hired by a different department; new student employees will be hired only as needed.
 
4. Are students allowed on campus?
Students are directed to remain off-campus unless they have permission to access on-site services by appointment or are enrolled in face-to-face classes.
 
5. Are free food distributions available for students?
Yes, SRJC is partnering with Redwood Empire Food Bank to provide free food distributions every first Monday of each month. Food distributions are open to all, including students, employees, and community members. All currently enrolled SRJC students will also receive a free $50 grocery card.
More information is available at this link.
 
6. Will students have the option to repeat a course attempted during spring 2021, summer 2021, or fall 2021? 
Yes. Due to the extenuating circumstance of COVID-19, students may repeat a course regardless of their grade earned in spring 2021, summer 2021, or fall 2021.  The college will disregard the previous grade and credit once the course has been repeated.  Documentation is not required and students must submit the Petition for Course Repetition
 
7. Will students have the option to change from a letter grade to a pass/no pass option for the fall 2021 semester?
Yes - Many of our courses allow students to receive a letter grade or a Pass/No Pass grade. Students who are currently enrolled in courses that allow for both options can switch to Pass/No Pass until the end of spring 2021, summer 2021, and fall 2021 semesters. It is highly recommended for students to talk to a counselor before opting to switch to Pass/No Pass since it will not necessarily be the best option for all students and could impact academic progress and/or the ability to transfer.  If you have any questions about Pass/No Pass please contact Debbie Riedmuller in Admissions and Records at driedmuller@santarosa.edu. Please visit the Transfer Center's website for up-to-date information.
Academic probation, dismissal, and financial aid- No Pass (NP) grades received during this semester will not affect the calculation of a student's academic probation or dismissal status throughout a student's lifetime enrollment at SRJC. However, the federal government still considers an "NP" as a failing grade. At this moment, NPs will affect students' academic progress (SAP) for purposes of federal financial aid eligibility on Pell Grant, Federal Supplemental Educational Opportunity Grant (FSEOG), and student direct loans.
Students working toward transferring to a four-year university should consult with an SRJC counselor prior to opting to take a class for Pass/No Pass.
 
8. Did the college remove limits on the number of Pass/No Pass units students could take?
Pass/No Pass limits are currently waived due to the coronavirus pandemic.

The Board suspended procedure 3.10P, section 1.A, in order to temporarily remove the Pass/No Pass limits of 3 units per semester and the maximum of 12 units for all semesters.  This suspension will continue through spring 2021, summer 2021, and fall 2021 semesters and will remain as long as the state of emergency is in place.  Students may choose the Pass/No Pass option for any courses that allow it and will not be penalized with a degree or certificate requirements.
 
9. Will students be allowed to drop courses if they are not able to continue their studies in spring 2021, summer 2021, or fall 2021 semesters?     
The state Chancellor's Office confirmed that students will be allowed to withdraw from classes due to the current COVID situation with an Excused Withdrawal (EW) symbol on their academic records.  Students will be required to submit the Drop/Withdraw Petition in order to withdraw with an EW after the deadline to drop without a W.  No automatic refunds will be issued with an EW symbol.  Students should view their class schedule for specific drop deadlines for each course. Students receiving financial aid should consult with the financial aid office to understand the implications to their student aid before dropping a course. 

10. Where can I find the fall 2021 class schedule?
You can access the fall 2021 class schedule here.
Information about priority registration can be found on this page.
 
11. Will there be emergency funding available to students who need it to continue with their education?
SRJC has received several federal Higher Education Emergency Relief Fund (HEERF) allocations to be provided directly as emergency aid to students. Eligible students will receive emergency grants ranging from $1,000 to $2,500, depending on a variety of factors including whether or not the student has dependents and/or are Pell grant recipients. Students who qualify for SRJC Crisis Response funds may be eligible for awards of $500, while funding lasts.
These funds are intended to help cover COVID-19 school-related expenses for students in need. Eligible expenses include course materials, technology, housing, food, health care (including mental health care), and childcare.

In consultation with the Student Government Assembly (SGA), we developed the following minimum student eligibility criteria for the distribution of these funds. To receive an emergency grant, eligible students must:
Have expenses related to the coronavirus crisis
Be enrolled in a minimum of three units or non-credit courses for the fall 2021 semester. 
It is our goal to provide emergency grants to as many students as possible regardless of their residency status. By utilizing the federal HEERF funds as well as the SRJC Foundation Crisis Response Fund and state funding, we have established two different emergency grant applications that will provide support to as many students as possible.
Please visit this page to learn more about the grant options available to students.
 
12. Do I need to purchase a parking permit?
No, students are not required to purchase a parking permit for fall 2021. Students may park without a parking permit in any student lot.
 
13. What if students need laptops or hotspots to continue their education?
Students interested in participating in the laptop and hotspot loan program please visit our library request website for details on how to reserve a laptop, hotspot, or calculator for the semester. Supply is limited, but laptops are returned regularly so please be patient while we continually turn over and acquire new inventory.
If you need technology assistance please contact the Welcome & Connect Center. 

Returning students who need to renew their laptop loans should contact Doyle Library at 707-527-4550 or by email at guser310@santarosa.edu.

Students who are not currently enrolled in classes will need to return their laptops and hotspots. The data plans for the hotspots will be suspended if they are not returned by the assigned deadline.
 
14. Where can students find resources for learning, teaching, and working remotely?
Note that faculty members are making different choices about the remote methods they will use to complete the semester. While many will use Canvas and other common online teaching methods, many will choose instead to provide instruction and student services, send assignments, and collect student work in other ways—for example, email, phone conferences, and in some cases through the US Postal Service. Faculty decisions depend on a number of factors, including the subject matter of the course, whether faculty members have technological resources at home, and students' access to and comfort with technology and the Internet. Much of the information cited below pertains primarily to Canvas and other online teaching methods.
Students can find information about remote resources at santarosa.edu/srjc-remote-resources.
Remote online student services are available at onlinestudentservices.santarosa.edu.
 
The Welcome and Connect Center is remotely open and staff members are working online to help students get connected with remote learning technology. Students can text 888-343-4038, call 707-527-4410, or email firstyearpeercoach@santarosa.edu to ask questions or set up a virtual appointment.
 
15. Is there any guidance available for students who would like to sell their books back to the bookstore or return rented textbooks?

Students can visit this link if they would like directions on how to sell their books back or return rented books 


16. How will students be able to access Microsoft Software to work remotely?
Any student who is currently enrolled at SRJC is eligible to sign up for a free Bear Cub Office365 account, which will provide access to Word, Excel, PowerPoint, and other Microsoft tools.  Please visit this link for instructions on how to sign up. If you need technology assistance please contact the Welcome & Connect Center. 
 
17. Where can students get help accessing or navigating campus technology?
The Welcome & Connect Center invites all students to reach out for help connecting with Canvas, Zoom, MS Teams, the free versions of Microsoft 360 or any other platform that they may encounter in their new learning environment.
Contact information:
Phone: 707-527-4410
Text: 888-343-4038
Email: firstyearpeercoach@santarosa.edu
Via the MySRJCApp
 
18. Are there any resources available for students who do not have internet at home?
You can find a list of affordable internet available to students here. 
CORONAVIRUS INFORMATION
1. Where can I find information on the District's COVID-19 Prevention Program?
 District COVID-19 resources can be found at Coronavirus Information | Santa Rosa Junior College, including the SRJC Plan for a Safe Return to Campus. The COVID-19 Prevention Plan is available at this link.
 
2. What should I do if I believe I may have come into direct contact with coronavirus?
In order to protect our community, we advise you to self-quarantine until you have been cleared by your primary care physician or the Sonoma County Department of Health Services. 
 
3. What if I show symptoms of respiratory infection but don't suspect any contact with coronavirus?
Stay home until you have been free of a fever for 24 hours and contact your primary care physician or the Student Health Center.
 
4. Are students required to wear facial coverings if on campus?
In order to comply with the orders from the State of California and the Sonoma County Health Officer, any student who is on campus is required to wear a facial covering when indoors of any District building, with the following exceptions:
Persons who are working alone in a closed office or room;
Persons who are actively eating and/or drinking;
Persons swimming or showering in a fitness facility;
Persons who are obtaining a medical or cosmetic service involving the head or face for which temporary removal of the face covering is necessary to perform the service;
Persons who are specifically exempted from wearing face coverings pursuant to other CDPH guidance.
Individuals exempt from wearing a face covering include, but not limited to, persons with a medical condition, mental health condition, or disability that prevents wearing a face coverings.
5. What other personal prevention efforts does the district encourage?
You can find a full list of prevention recommendations at the Student Health Services page

Some recommendations include:
Hand washing (for a minimum of 20 seconds)
Not touching your face
Avoiding travel
Social distancing
If you must be in an area with other people, maintaining six feet of personal space between individuals and remaining outside whenever possible.
 
6. Are Student Health Services/Student Psychological Services available remotely or in-person?
Both physical and mental health appointments are available via secure Zoom as they are now. A limited number of in-person appointments are also available, with the amounts dependent on current health and safety conditions.  To make either type of appointment, students can call 707 527-4445 or email. There is also substantial online information about physical and mental health issues, including screenings and resources, on the SHS website.
 
7. What other assistance is available to students?
Situations like this can create anxiety for many. Individuals who feel they may benefit from additional counseling may contact the following resource:
Students may access additional support here, and may also utilize the Employee Assistance Plan, by using company code 'EAP can help'

Students can also call Student Health Services at 707-527-4445.

FOR MORE INFORMATION: