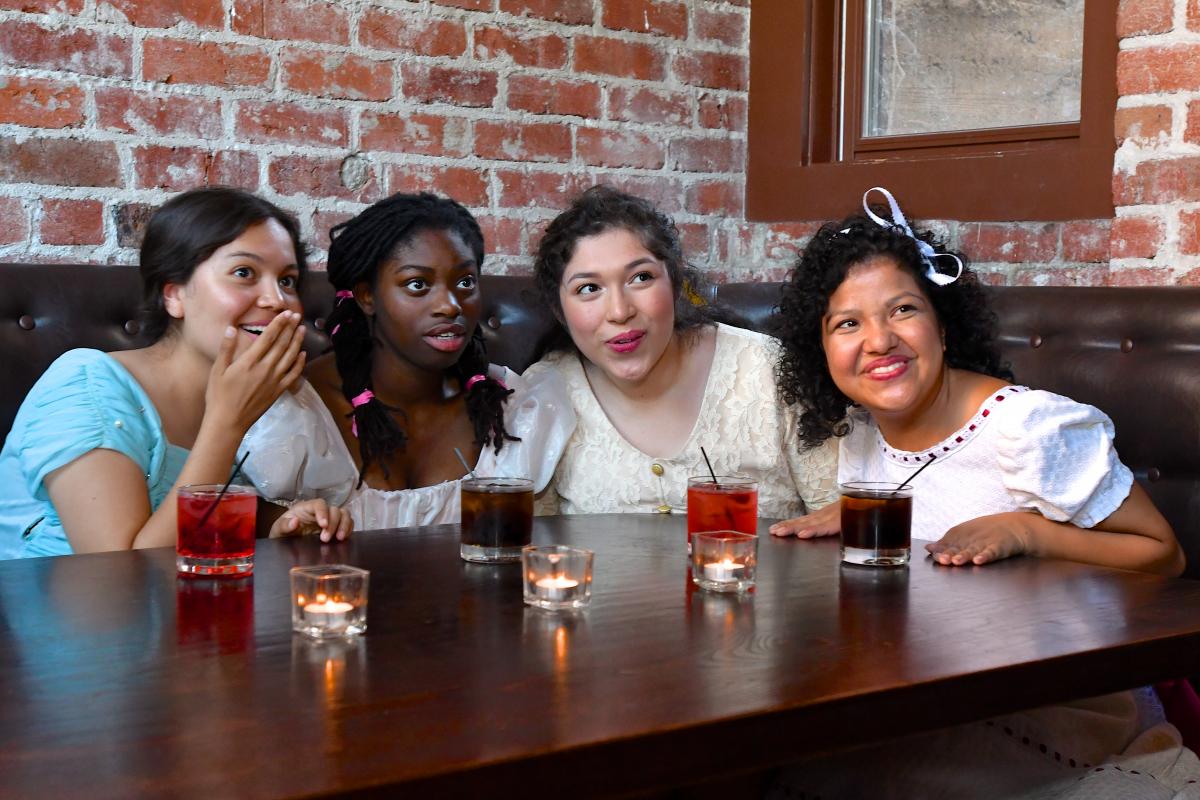 September 5, 2018 - The Santa Rosa Junior College (SRJC) Theatre Arts Department presents "How the Garcia Girls Lost Their Accents," a play based on the novel by Julia Alvarez, directed by John Shillington, showing October 5-October 14 at Newman Auditorium, in Emeritus Hall, Santa Rosa campus.
Tracing the journey of the Garcia family's flight from a dictatorship in the Dominican Republic to their emigration to New York City, this charming and funny novel by acclaimed writer Julia Alvarez will touch your heart. Join Sofia, Sandra, Yolanda, and Carla as they face the challenges of assimilation, displacement, and identity-confusion with humor and passion.
Roseland University Prep student Jasmine Flores Nunez plays Sandi and says that she can identify with the characters because her family immigrated to the United States before she was born.
"They've told me about their transition and I've always been inspired by their struggles," she said. "When my family endured financial struggles, I dreamt of the day I'd get away and come back with the things we never thought we'd have."
Patricio Becerril, who plays a variety of roles in the show and plans to transfer to NYU to pursue acting, said that he identifies with the hurdles presented in the play.
"As an immigrant that migrated into an unknown territory (the United States) at the age of one, I can relate to the Garcia Girls," he said. "The stories of these brave individuals truly inspires compassion in me."
Showings include October 5, 6, 10, 11, 12 and 13 at 8:00 p.m. and October 7, 13 and 14 at 2:00 p.m. at SRJC's Newman Auditorium. On-campus parking is $4. Tickets will be available for purchase online and at the box office on September 5.
Further details on show times and other SRJC performances for the remainder of this season can be found online at https://theatrearts.santarosa.edu/
Ticket information is also available online https://theatrearts.santarosa.edu/buy-tickets-online-0, and tickets may also be purchased by calling SRJC's Theatre Box Office at (707) 527-4307. 
Photo credit, from left to right: Jasmine Flores-Nunez as Sandi, Aaronne Louis-Charles as Yolanda, Giselle Padilla as Carla, and Rachel Calos as Fifi
Photo by Thomas Chown