November 21, 2019, Santa Rosa, CA — Santa Rosa Junior College (SRJC) has received the 2019 Higher Education Excellence in Diversity (HEED) Award from INSIGHT Into Diversity magazine. This honor recognizes colleges and universities across the U.S. and Canada that demonstrate an outstanding commitment to diversity and inclusion. SRJC is the only California Community College to receive this award and will be featured, along with 94 other recipients, in the November 2019 issue of INSIGHT Into Diversity magazine.
This award measures an institution's level of achievement and intensity of commitment to broadening diversity and inclusion on campus through initiatives, programs, and outreach; student recruitment, retention, and completion; and hiring practices for faculty and staff.
 
"We take a detailed approach to reviewing each application in deciding who will be named a HEED Award recipient," said Lenore Pearlstein, publisher of INSIGHT Into Diversity magazine. "Our standards are high, and we look for institutions where diversity and inclusion are woven into the work being done every day across their campus."
SRJC won the HEED award based on the following application criteria: 
Role of the president, the board of trustees and senior leadership in promoting inclusion & diversity at the district

Demographics of faculty/staff/administrators/students

Demonstrated inclusion efforts/programs/strategies for students and employees of the district (such as climate surveys, action on recommendations and the Embracing a Culture of Inclusion (ECI) training program)

Diversity-related awards/recognitions (ECI Outstanding Program award from the Chancellor's Office)

Multicultural branding and communication techniques (SRJC website)

Existence of an Equal Employment Opportunity (EEO) plan, an active Equal Employment Opportunity Advisory Committee (EEOAC) and EEO Funding for inclusion efforts

Dedicated offices to promote inclusion efforts (HR and Student Equity)

Strategies for recruiting/retaining diverse faculty (creation of a Manager, HR/Employment Equity)

Strategies for recruiting/retention of historically underrepresented/first-generation students (clubs, programs, etc.); cultural competency educational programs for students; cultural celebrations; accommodations for students with disabilities
"In our effort to make SRJC the best community college in the country, we recognize that there is no excellence without diversity," said SRJC President/Superintendent Dr. Frank Chong.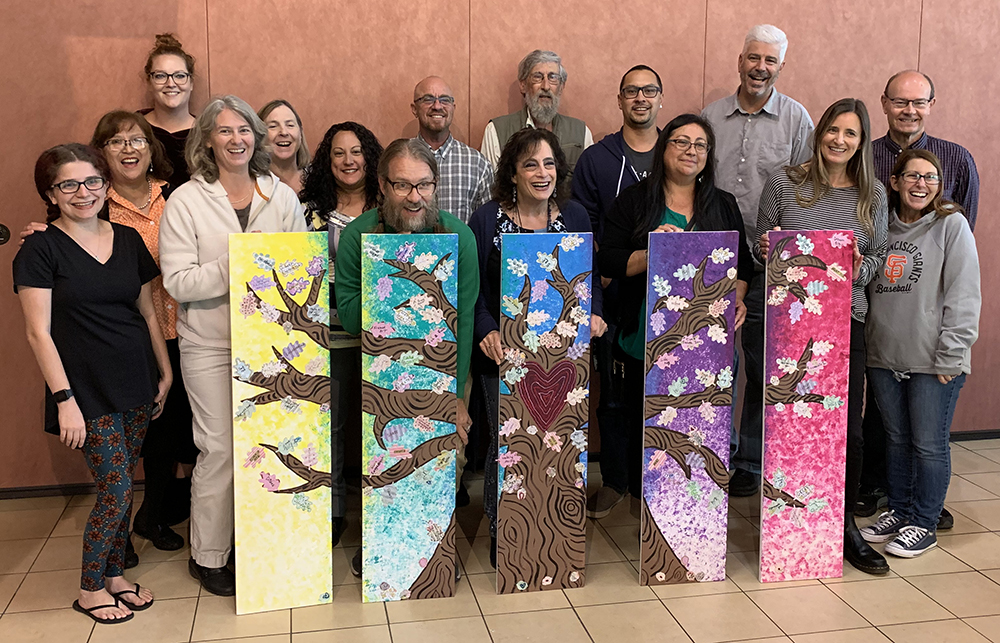 Diversity initiatives at SRJC
In fall 2016, SRJC implemented the ECI program, which works to provide a welcoming and equitable work environment with the opportunity for all cultures and perspectives to thrive.
 
In fall 2018, the EEOAC sponsored the first-ever Diversity and Inclusion Climate Survey for employees and students at SRJC. A total of 29,592 people participated in this survey. In spring 2019, EEOAC hosted the first Solution Forum to address the issues illuminated by the survey results in order to provide the district administration with proposals for initiatives that would facilitate district efforts to create a learning and working environment where everyone feels welcome, safe, and respected.
 
SRJC also uses multicultural branding and communication techniques, has diversity courses for students, multicultural events on campus, multicultural student clubs and organizations, and offers opportunities for Pell Grant students to study abroad. The college provides activities for faculty that include professional opportunities to participate in activities and workshops that focus on the topic of diversity, inclusion, or cultural competency. SRJC offers a variety of student retention and completion support programs, hosts more than 50 active student clubs and provides numerous accommodations for students with disabilities.
 
For more information about the 2019 HEED Award, visit insightintodiversity.com.