March 16, 2022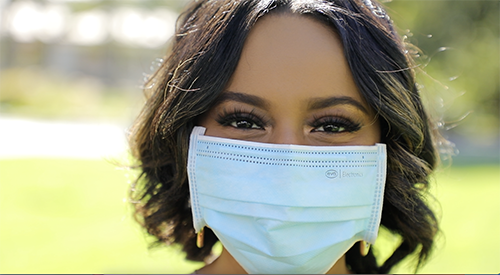 As COVID-19 conditions continue to evolve, my team and I have been closely monitoring local developments and recommendations from health officials. Local health officials still strongly recommend indoor masking due to high case rates in Sonoma County, but current projections indicate likely improvements in the coming months.
 
Based on this information, we consulted faculty and classified leadership and understand that employees and students have made decisions relative to in-person classes based on our current requirements. As such, we have decided to maintain the indoor mask requirement through the spring semester, which requires masking in all indoor, shared spaces. Beginning with Commencement on Saturday, May 28, indoor masking will become optional. Individuals who have an exemption will still be required to wear masks when indoors on campus.
 
Vaccination requirement
Please note that the vaccination requirement will not be impacted by this change and currently remains in effect for employees, students and visitors. Free vaccination is still available at SRJC for all employees and students and is strongly encouraged.
We also plan to continue the Safety Monitor and vaccine verification program until further notice.


Gradually reopening campuses and sites
As was announced in December, we intend to continue gradually returning to campus in the following manner:
Open all campuses and sites to serve our students in-person on Tuesdays and Wednesdays each week beginning the week of April 18. This applies to all sites and programs, unless otherwise noted and further described in the SRJC Plan for a Safe Return to Campus.
At the May 10 board meeting, recommend that the Board of Trustees lift the proclamation of a state of emergency, declared on March 24, 2020. If approved, only courses with regular (I.e. non-emergency) Distance Education Addenda may be offered online beginning with the summer 2022 term.
Continue to hold all shared governance meetings remotely through spring, including meetings of the Board of Trustees.
Open all campuses and sites in-person four days a week at the beginning of the summer schedule on May 31 and five days a week after the summer 4/10 schedule ends on July 29. We will remain flexible in this plan as we move beyond spring, and continue our assessment of the current state of the pandemic to ensure the ongoing health and safety of all.
Continue negotiating partial remote work options that allow some classified professionals and managers to work a portion of their weekly time off-site, if approved by supervisors. Under the Spring Side Letter between the District and AFA, faculty members who are performing their duties remotely are not required to come to campus before the end of the spring 2022.  
We hope that by gradually returning more in-person courses and services to our campuses and sites, we will be better able to support all SRJC students, particularly those who have struggled with remote learning. In the meantime, thank you for your tireless dedication to our students. I hope that this gradual approach to opening our campuses and sites to our community, will enable us to once again come together and safely enjoy the vibrant, in-person SRJC campus life that we all so love. 
For additional information, please feel free to visit the COVID-19 Information webpage.
Sincerely,
Frank Chong, Ed.D.
President/Superintendent