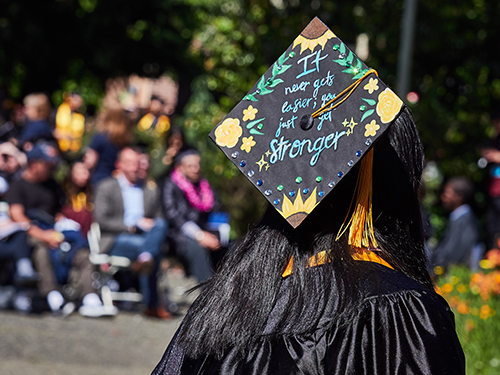 February 9, 2022 - Santa Rosa, CA - Santa Rosa Junior College is planning in-person ceremonies for the 2022 Commencement and Celebrate CE.
Each event will be carefully planned and organized by each planning committee to include COVID-19 safety measures and will adhere to all guidelines from health officials. SRJC Management will monitor the state of the pandemic in Sonoma County and may have to adjust these plans, but intend to do whatever is necessary to safely return these important events on campus.
Any other completion ceremonies or celebrations, including those being held off-site, will still require submission of an event request form for Cabinet consideration.
SRJC will continue to provide more updates as plans progress. Thank you for your continued support and dedication to our students. We can celebrate their accomplishments together this year.