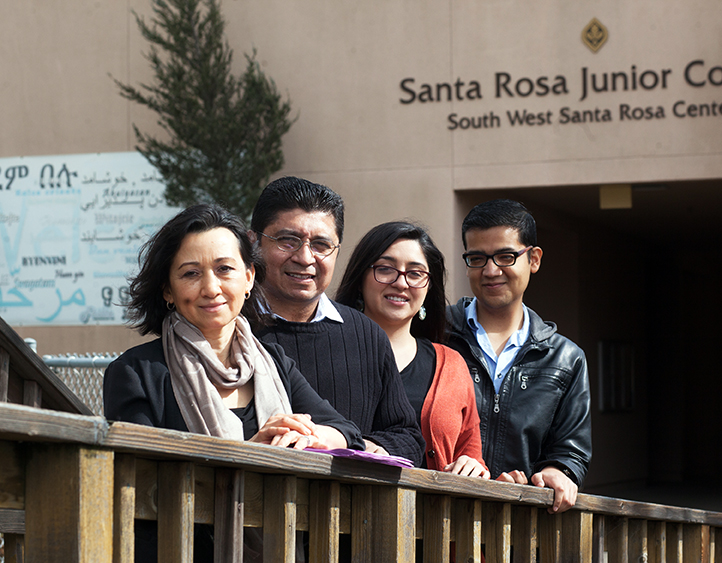 September 15, 2022 - Santa Rosa, CA — At its September 13 meeting, the Sonoma County Junior College District Board of Trustees approved a $16 million proposal by Lathrop Construction Associates, Inc. and HKIT Architects for the design-build contract to modernize and expand the Santa Rosa Junior College (SRJC) 9.5-acre Southwest Center campus, located in the historic Roseland district of Santa Rosa. This follows approval of the design-build project delivery method at the board's May 10 meeting.

"For over thirteen years we leased Wright School in order to provide services at the Southwest Center," said SRJC Superintendent Dr. Frank Chong. "The purchase of the property last spring is the fulfilment of a pledge I made to the community during the Measure H campaign back in 2013. Our investment in Roseland demonstrates our long-term commitment to providing higher education to a historically underserved community. I could not be more pleased!"

Senior Director of Capital Projects Serafin Fernandez said it was a difficult choice between the five project proposals provided by the shortlist of contractors, adding that "we are very happy with the board's decision and look forward to working with the design-build team."

Classes at the site include Non-Credit English as Second Language (ESL), College Skills, Older Adults, Community Education, Electronic Technology, and Computer Literacy classes. Student support services such as food distribution, student health services and remote assistance with online admissions, class registration, and academic counseling are also offered.

Pre-pandemic, the campus served more than 7,000 non-English speaking and conventional students from Sonoma County each year. Enrollment is anticipated to grow alongside the densifying of the southwest area of the city, in line with the District's Facilities Master Plan approved in 2016. The current ten-classroom Roseland facility was established in 2009 via a lease from the Wright Elementary School District, and was purchased outright earlier this year for $5.25 million. The renovation project will provide new administrative, student services and classroom facilities, modernize existing classrooms, and expand available parking.

Southwest Center Director Hector Delgado celebrates this investment in the education of Sonoma County residents, stating, "[The expansion] allows them to create a pathway to break the cycle of poverty. Over 70 percent of the students at the Southwest Center possess less than a 10-grade education. Pursuing higher education equips students with better job opportunities as they build their resumes with GED, educational certificates, and degrees. It allows them to be better citizens, provides their children with educational opportunities, and contributes to the local economy."

This development of the Southwest Center campus has been made possible by the Measure H funding approved by Sonoma County voters in 2014. The $410 million Measure H bond has allowed the college to modernize teaching facilities District-wide for the education, workforce training, and enrichment of the region's residents.

"We are grateful to Sonoma County residents for supporting our work," said Dr. Chong. "And we are grateful for the opportunity to build on the important work taking place at the Southwest Center and increasing educational opportunities to the Roseland community."