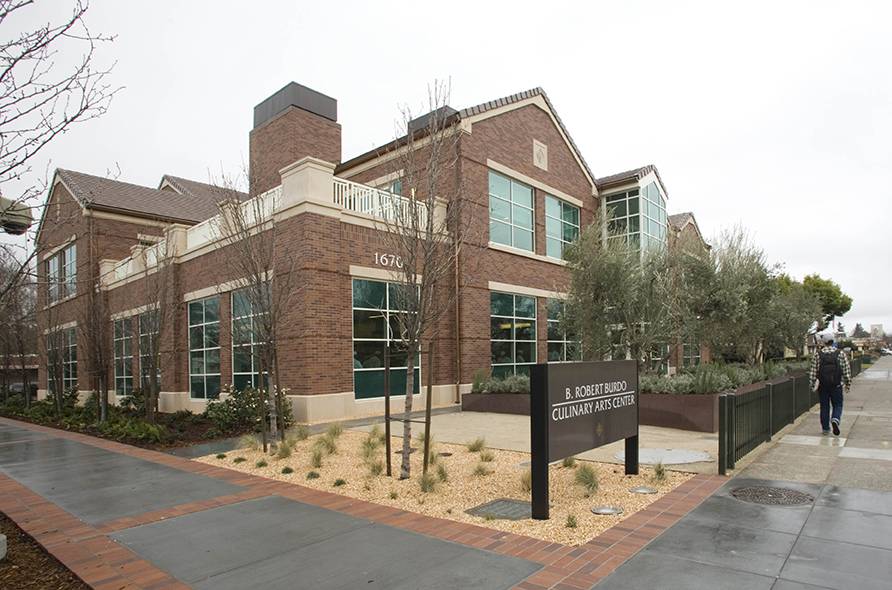 August 9, 2022, Santa Rosa - Beginning Thursday August 25, the SRJC Alex Ling Bakery will be open on Thursdays and Fridays from 8:30AM until 2:00PM. The bakery features a variety of freshly baked artisan breads, pastries, cookies and cakes made by students in the school's Baking and Pastry Program. The bakery's offerings change weekly to reflect students' learning, giving them an opportunity to let their imagination and artistic skills shine. Customers may purchase items for take-out or to enjoy outdoors on the B. Robert Burdo Culinary Arts Center's patio.
 
After a 2 ½ -year closure due to the pandemic, the SRJC Culinary Café Rose will reopen for lunch Thursdays and Fridays, September 22 through December 16. Students in the culinary arts, restaurant management and front house operations certificate programs operate the culinary café led by three faculty members. A seasonal menu of predominantly locally sourced meats, seafood and organic produce will be offered, prepared and served by students. Reservations are required. Complete information can be accessed at srjcculinarycafe.com.
 
The SRJC Culinary Café Rose & Alex Ling Bakery are located in the B. Robert Burdo Culinary Arts Center at 1670 Mendocino Ave. at the corner of Carr Ave.
 
Café Reservations: 707-522-2796
 
For more information, contact Betsy Fischer (bfischer@santarosa.edu)