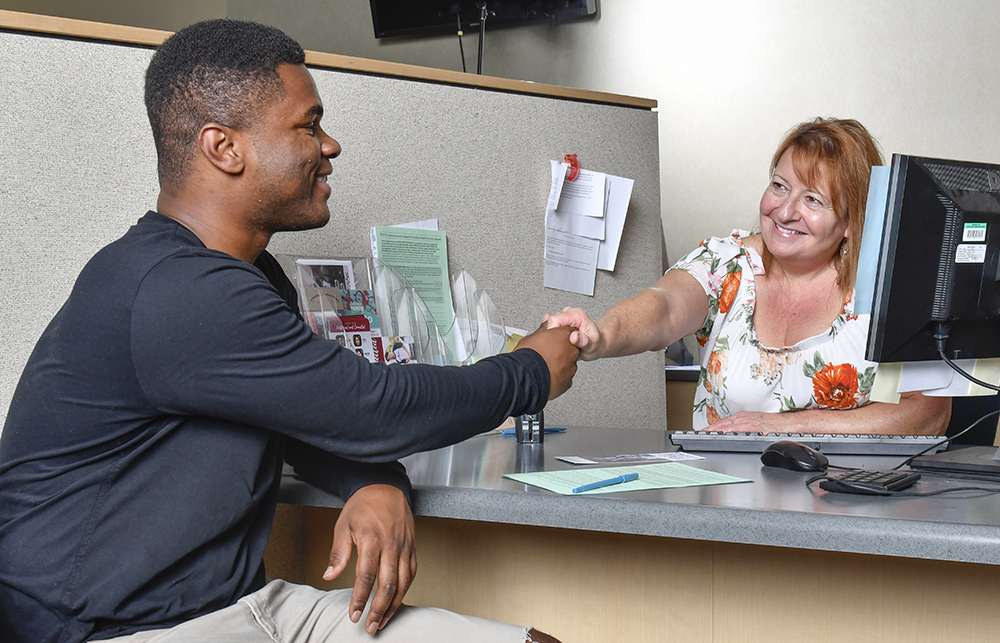 October 17, 2019, Santa Rosa, CA—Santa Rosa Junior College (SRJC) recently announced that its "SRJC for Free" initiative, which aims to help students pursue the community college degree tuition-free, is now available to second-year students in addition to those enrolling for the first time. 
 
Between Assembly Bill 19 (AB19), the California College Promise, and the SRJC Doyle Scholarship, many students are now eligible for a full two years of tuition reimbursement. Students can use this reimbursement to pursue an associate's degree, participate in a certificate program or obtain the units necessary to transfer to a four-year institution, tuition-free.
 
Director, Student Financial Services Jana Cox said in the last year, SRJC has assisted a record number of students in filling out aid applications, with the intention of helping as many students as possible receive this aid.
 
"We want to provide as many students as possible with a college education," she said. "Currently 87% of students who apply receive some form of financial aid. If we can eliminate the financial hurdles to obtaining a degree, more students will be able to focus on their studies and achieve their educational goals."
 
SRJC student Isiah Carter said that the Financial Aid team helped him get his tuition entirely covered. "Without the help of financial aid, I would've been focusing too much on making ends meet for rent, food, gas, etc. instead of focusing all of my energy towards my academics," he said. "Now I'm able to prioritize my time for things that matter, such as attending class, studying, and being the best student I can."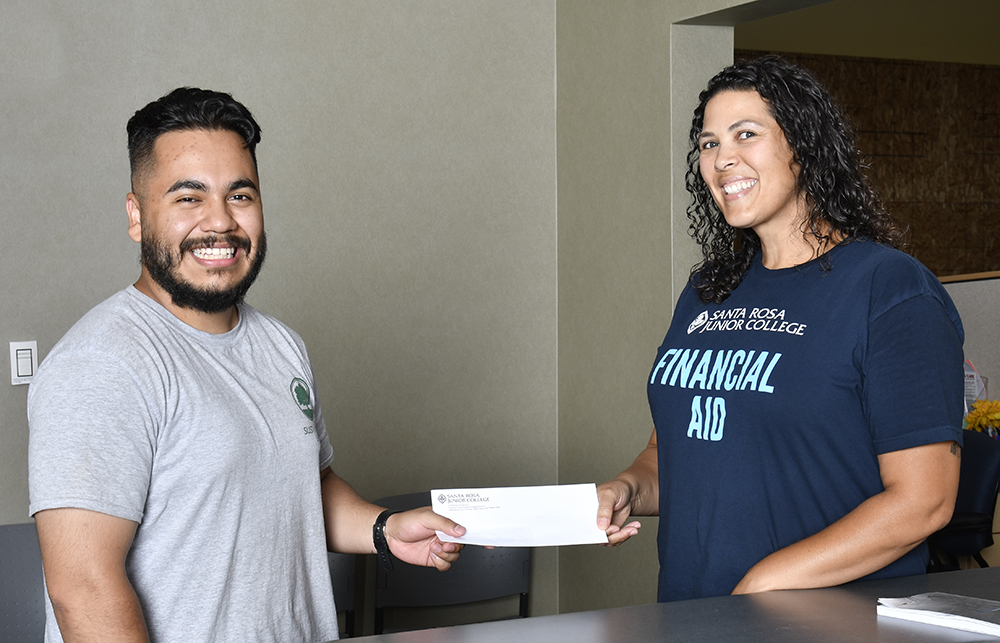 In order to support this effort, SRJC will host a Financial Aid Awareness Week, with events on Oct. 28-31. Advisors will be available at multiple events to help students complete the Free Application for Federal Student Aid (FAFSA) and/or California Dream Act Application (CADAA). There will also be numerous events during the week, including:
Petaluma campus: A Financial Aid Fun Fair in Petaluma on Monday, Oct. 28, 11 a.m.-1 p.m. and 5 p.m.-7 p.m.
 
Santa Rosa campus: A Halloween Financial Aid Fun Fair on Thursday, Oct. 31, 11 a.m.-2 p.m.  
More information on free college is available at https://srjcforfree.santarosa.edu/

Assembly Bill 19, California College Promise
In October 2017 the California State legislature passed Assembly Bill 19, known as the California College Promise, which provides financial aid to first-time college students attending a California community college with a full-time course load of 12 or more units, regardless of income. This aid covers student enrollment fees of $46 per unit, for those who qualify. In 2019, a trailer bill expanded this aid to second-year community college students.

The full text of the legislation is available here.
SRJC Doyle Scholarship
SRJC offers the SRJC Doyle Scholarship, which provides financial assistance to eligible students who graduated from high school in the current school year with an unweighted grade point average of 2.0 or higher. This assistance, totaling up to $1,200 per student is available for eligible students who enroll full-time at SRJC.
Doyle Scholarships are funded by the Frank P. Doyle and Polly O'Meara Doyle Trust. Since 1950, more than 127,000 students have received Doyle Scholarships, totaling more than $82 million.
These scholarships also have recently expanded to include continuing fulltime SRJC students with a minimum 2.5 GPA.

More information on the Doyle Scholarship and other scholarships is available at scholarships.santarosa.edu.
Applying for Aid
Students can apply for financial aid at the links below or can reach out to the staff at the SRJC Student Financial Services Office for application assistance: financialaid.santarosa.edu