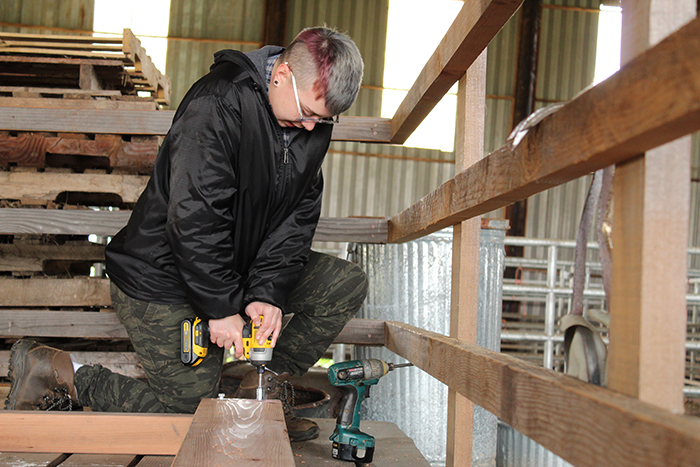 April 17, 2019, Santa Rosa, CA - The Santa Rosa Junior College (SRJC) Feed the Bears food pantry and free farmers' markets provided more than 90,000 pounds of food to students in need in the last year, much of which is grown at the SRJC Shone Farm by SRJC students in the Sustainable Agriculture program.
The pantry will now expand its offerings through the creation of a new demonstration garden, which will provide additional food while teaching students that fresh produce can be grown, instead of purchased at the grocery store. The inaugural planting will be held on Wednesday, April 24, 10 am at the Bailey kiosk on the Santa Rosa campus.
This effort is the result of a collaboration between the Office of Student Equity and the Sustainable Agriculture programs.
In a 2019 study done by the California Community Colleges Chancellor's Office and The Hope Center for College, Community, and Justice, which included SRJC students, over 50 percent of California community college students reported being food insecure.
Genevieve Bertone, Director of Student Equity & Persistence said that SRJC is trying to address food insecurity among its student population by showcasing the link between sustainable agriculture, future farmers, and growing food at home."Our goal is to end hunger on campus, increase student success, and help students gain valuable life skills associated with growing, distributing, and cooking your own food," she said.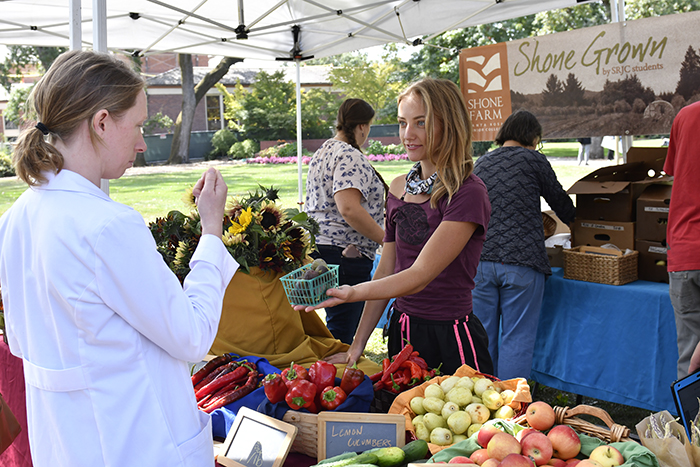 SRJC Sustainable Agriculture program coordinator Dr. Josh Beniston and his students volunteered their time to build three ADA-accessible planter boxes that will be installed at the Bailey kiosk on the Santa Rosa campus, the site of the Feed the Bears food pantry. 
Beniston said he wants to inspire and educate students to grow vegetables in small spaces and high-density areas. "I hope the garden will introduce students to the extensive agriculture and food-related training programs that we have at SRJC, including the Sustainable Agriculture program and Shone Farm," he said. "I also hope that this project will teach students that by learning how to grow food, they can have a positive impact on their community."
The sustainable agriculture students will lead volunteers to fill the boxes with soil and plant them with lettuce, kale, tomatoes, summer squash, flowers, and herbs.  Students will also give away free transplants of leafy greens and edible flowers for spring planting and will host workshops on container gardening.