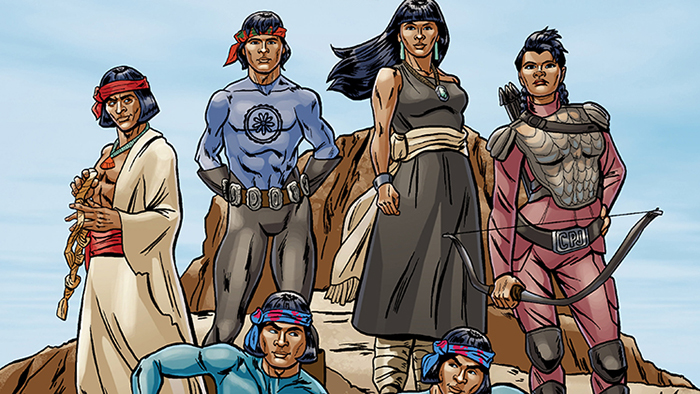 October 1, 2019, Santa Rosa, CA – The Santa Rosa Junior College (SRJC) Jesse Peter Multicultural Museum will soon host a new exhibit featuring contemporary comic books written by Native Americans and featuring Native American heroes, alongside vintage comics that portray Native American characters.
The exhibit, "Beyond Stereotypes - Native Americans Restyle the Comic Book Universe," will include original artwork by local Kashia Pomo artist Eric Wilder and work by Arigon Starr, Kickapoo author of the tongue-in-cheek graphic novel "Super Indian." 
The show will begin with a reception and conversation with Eric Wilder on Tuesday, Oct. 15, 3:00 p.m.-4:30 p.m. It will be open to the public through Dec. 19. The museum holds regular hours Monday-Thursday, 10:00 am-4:00 p.m. and will hold special hours on Saturday, Dec. 19, 10:00 a.m.-3:00 p.m.
The exhibit invites the viewer to examine comics through a critical lens, to compare Native American and non-Indigenous works, and to challenge outdated narratives that depict Native American characters as stereotypes. Attendance is free. There is a $4 on-campus parking fee.
SRJC faculty member Dr. Brenda Flyswithhawks said that indigenous cultural practices have long been misrepresented in fiction novels, film and the comic book industry.
"We need comic books that feature an all-Native American superhero team, written and produced by indigenous people. When this occurs, we have Native comic books that represent the value of our indigenous roots, culture, practices, and identity," she said. "Native children (and adults) need to know who we are and where we come from. This comic book exhibit offers the opportunity for a genuine experience of indigenous culture through the lens of comic fiction. When we have that strength of knowing where we come from and the greatness of our people; indeed, it is like we're Superhuman…you feel the power!"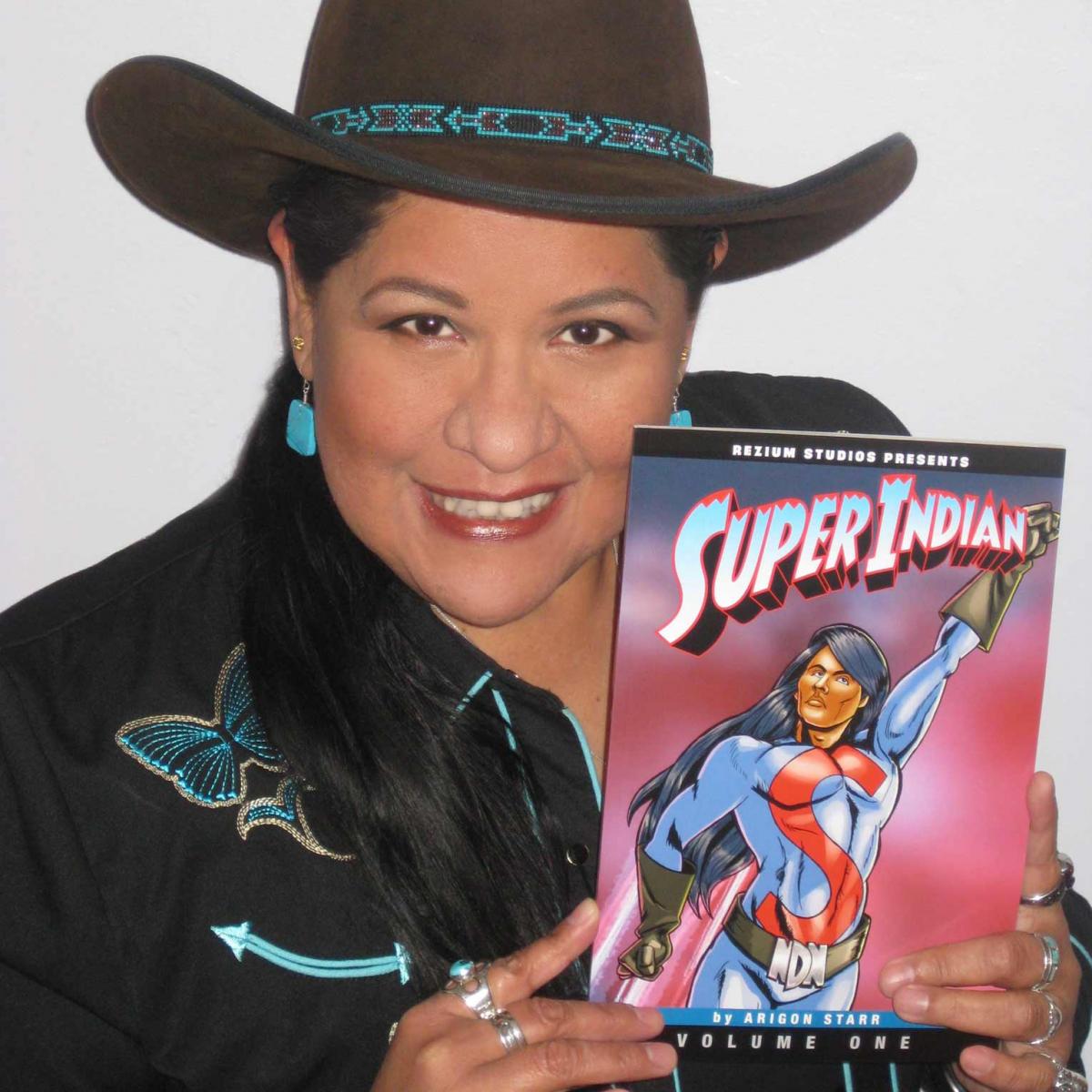 Arigon Starr
Starr's "Super Indian" comic is currently compiled into two graphic novels with a third being released later this year. Starr is the editor and a contributing writer/artist of "Tales of the Mighty Code Talkers," an all-Indigenous comic anthology from Native Realities Press, which was named a 2018 Best Graphic Novel for Teens by the American Library Association and the Best Middle-Grade book by the American Indian Library Association.
"The most important ingredient in my work is providing a more accurate portrait of contemporary Native Americans that smashes tired stereotypes of stoic, vanishing Indians," Starr said. "My world is full of family, humor and triumph over adversity. I intend to dismantle misconceptions about American Indians with every project I create."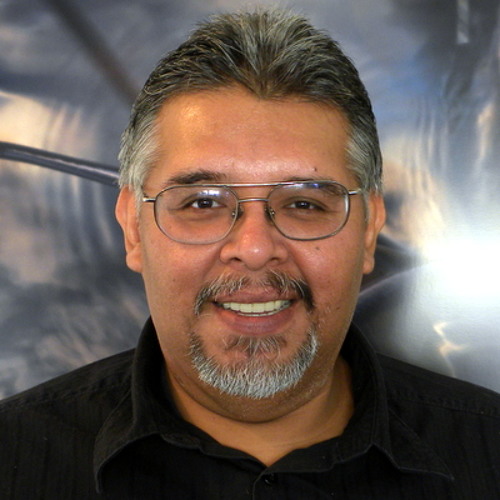 Eric Wilder
Eric Wilder grew up on the Kashia Reservation. Grandson of Essie Parrish, the last spiritual doctor of his people, Wilder learned her teachings, songs, dances, and crafts while practicing his own art. At 29, he won a comic bookshop's drawing contest, which led to a career in the gaming industry. He worked as an animator, level designer, character designer, storyboard artist, and concept artist on projects like Star Wars Phantom Menace, Celebrity Death Match, and Simpsons Wrestling games.
The Kashia Tribal Council elected Wilder Tribal Secretary for two years, and then Chairman for two more. After fulfilling his leadership roles, Wilder entered the 2013 Art in the Redwoods show. Winning second place in the pen and ink drawing category motivated him to get back to his art.
"I want the general public to see that Native artists are creating art just like anyone – not just 'Native' art," Wilder said.
For more information about the Jesse Peter Multicultural Museum and its collections, visit https://museum.santarosa.edu/