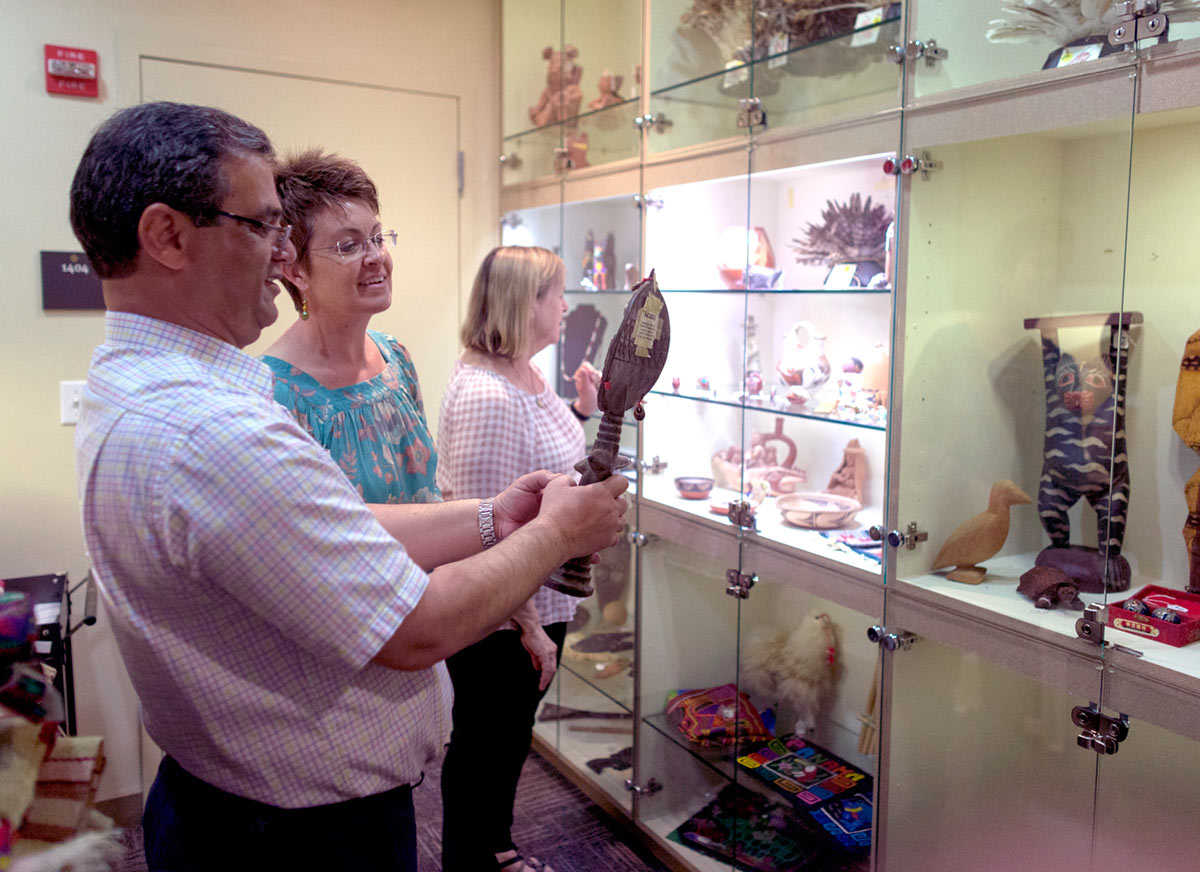 March 5, 2019 - Santa Rosa Junior College's (SRJC) Jesse Peter Multicultural Museum will host the first ever Take Me Home Vintage & Collectibles Sale from April 3 to April 6 from 10:00 a.m. to 3:00 p.m. The sale will take place in its location in Bussman Hall at SRJC's main campus. All profits will directly fund the museum as it aims to broaden its multicultural collections and modernize its exhibitions. 
"Shoppers will be pleased to find a huge variety of items for sale, including Navajo rugs, Southwest Native American pottery, masks, vintage clothing including beautifully embroidered huipils and scarves, African carvings and masks, baskets, jewelry, folk art, books, Asian ceramics and much, much more," said Rachel Minor, supervisor and curator of the museum. "It is a huge win for collectors who will find that our prices are unexpectedly low," she added.
Items offered for sale were donated to the museum specifically for fundraising or they are items from our collections that have been very carefully and thoughtfully removed from our holdings. Most museums must periodically review their collections in order to determine which items are the very best examples in each category. Items that are redundant or of lesser quality tend not to be exhibited and take up valuable storage space, so those might be traded with other museums or offered for sale.
The SRJC Jesse Peter Multicultural Museum has a collection of more than 5,000 cataloged items, including art objects and archival materials. It includes Traditional Native American art, which makes up the greatest portion of the collection, with all of the North American Indian culture areas represented in various art forms including ceramics, basketry, beadwork, sculpture, textiles, and jewelry.
The museum also provides services to over 4,300 visitors per year from the Santa Rosa Junior College and the community at large. It is a primary resource for multicultural studies in the SRJC curriculum. There are a number of rotating and temporary exhibits that serve as a laboratory for Anthropology and Native American Studies and provide study materials for other Ethnic Studies and American Cultures courses. The Museum also hosts K‐12 school visits regularly with fun and exploratory activities.
Students, alumni, and community members are also invited to become a member of the Museum, with SRJC Alumni & Friends members receiving 10% off their annual museum membership (discount code provided in alumni membership welcome package).