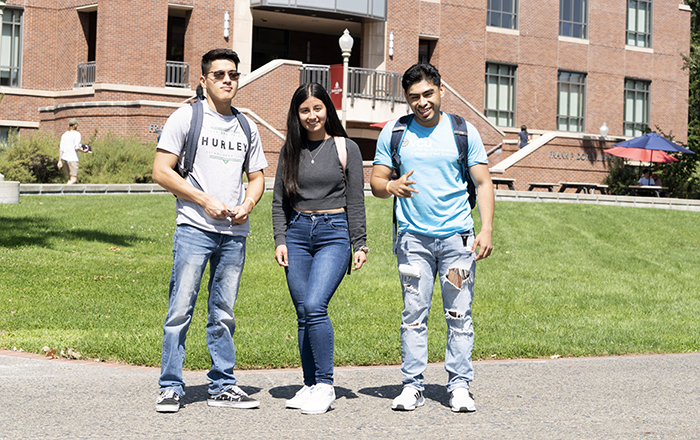 August 16, 2022, Santa Rosa, CA —Santa Rosa Junior College (SRJC) welcomed students back on August 15 for the start of the fall semester with nearly two-thirds of classes in-person and all services available both in-person and online. 
 
In addition to standard course offerings, SRJC also has many new programs this semester, including a new taxation program aimed at preparing students for the IRS Enrolled Agent Exam. 
 
Other new courses and programs include:
Dance Improvisation, Jazz Dance History, Dance Conditioning & Somatic Practices, and Tap
Pilates Mat Instructor, Reformer Instructor, Apparatus Instructor, Comprehensive Instructor
Business Administration
Construction Management Fundamentals
Cybersecurity: Network & Systems Security Administrator
Interior Design Fundamentals
Electrical Union Apprenticeship
Residential Electrical Apprenticeship
Hospitality Management: Meeting and Event Planning
Drone Studies: Applied Drone Operations
Cyber Security - Beginning, Intermediate, and Advanced
Linux Systems Administrator, Network Security Administration, Systems Security Administration
Computer Studies: Web Full-Stack Developer
Pre-Veterinary
Mechatronics Fundamentals & Industrial Maintenance Technician
Film, Television, Electronic Media
Adult Ed: Social Media for Business, Introduction to Landscaping, Introduction to Home Maintenance and Repair
Fire Science - Fire Company Officer
Welding: Gas Tungsten Arc Welding (GTAW), Shielded Metal Arc Welding (SMAW), Flux Cored Arc Welding (FCAW), Welding: Gas Metal Arc Welding (GMAW), Welding Technology
Solar Photovoltaics: Basics, System Installation, System Design & Sales
Wine Cellar Worker
 
SRJC's full course offerings can be found at catalog.santarosa.edu.