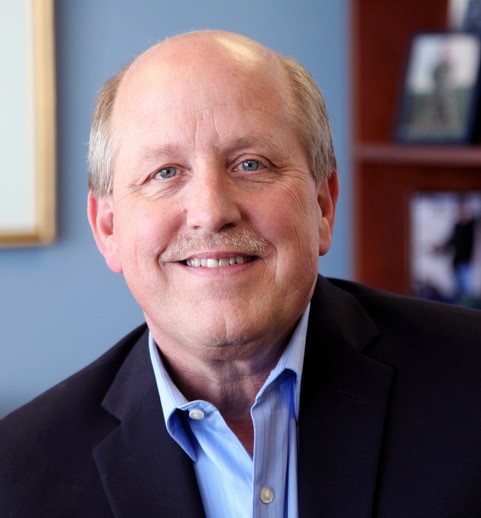 May 28, 2019, Petaluma, CA — The Santa Rosa Junior College (SRJC) Friends of Petaluma Campus Trust (FPCT) presents the eighth annual Building Community Breakfast and Fundraiser on Thursday, June 6 from 7:30 to 9:00 a.m. More than 250 business, education, nonprofit and community leaders are expected to attend. The breakfast takes place in SRJC Petaluma's Physical Fitness Center, located at 680 Sonoma Mountain Parkway.

The breakfast celebrates SRJC Petaluma on its beautiful Sonoma Mountain Parkway site, located in Petaluma's "College District."  This year's featured speaker is Brian Sobel, television political analyst & principal consultant of Sobel Communications, who will discuss the state of politics in today's world and its relationship to education.
 
FPCT Chairman Mike Harris said that SRJC is honored to have Sobel speak at the breakfast. "His deep knowledge of the community through his service as an elected and appointed official in city, county and state governments will provide valuable insight to our attendees," he said.
 
The event is hosted by Interim Vice President, Academic Affairs and Vice President of the Petaluma campus, Dr. Jane Saldaña-Talley, and will begin opening remarks by SRJC President Dr. Frank Chong.  Dr. Catherine Williams and Dr. Matthew Long, deans of the Petaluma campus, will present the "State of The Campus" address, which includes an update on current activities and new and future plans for SRJC Petaluma. 
 
There will also be remarks from the following speakers:
SRJC Petaluma Coordinator of Our House, Amanda Morrison, who will speak about cultivating the Our House student space as a resource that bridges differences and brings people together across racial and ethnic lines.
Faculty member Dr. John Stover will speak about the intersections of new religious and sexual identities, filmmaking as social activism, and the queer movement writ large.
Student Arianet Rosas will provide a student perspective on the journey of education.
 
Silver Sponsors for this year's event include Clover Sonoma, Exchange Bank, JL Construction, Lace House Linen Supply, Inc., Mahoney Davison Co. Property Management, and Torkelson & Associates, LLP, Certified Public Accountants.
 
Tickets are $50 per person and table sponsorships are available. Registration is available at https://santarosajc.ejoinme.org/petalumabreakfast2019.
 
Check-in begins at 7:00 a.m. Breakfast and program will run from 7:30 to 9:00 a.m. Parking is free.  The event is an opportunity for attendees to explore the impact of SRJC Petaluma on the surrounding community. It also provides the chance for those unfamiliar with the campus to connect in a personal and welcoming manner. Tours of the campus are provided upon request.