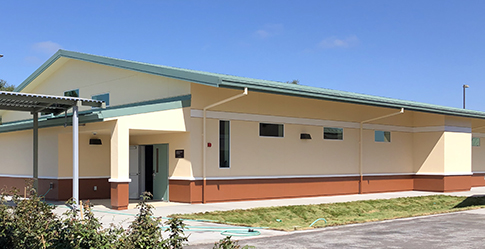 August 21, 2019, Santa Rosa, CA – The Santa Rosa Junior College (SRJC) Public Safety Training Center will celebrate the opening of its new multipurpose building on Thursday, Aug. 29, 10:00 a.m. at its campus in Windsor.
This $5.7 million project provides much needed space totaling 7,355 square feet. The new multipurpose building, one of the capital improvement projects of the District's Measure H bond, will allow the center to expand its class offerings for students seeking to enter careers in public safety. 
"Sonoma County needs well-trained first responders now more than ever," Dean of Public Safety April Chapman said. "This new facility will help us prepare our students for vital careers like firefighting, emergency medical care and law enforcement, which keep our community safe."
For more information on SRJC's Public Safety Training Center and emergency responder courses, please visit the Public Safety Training Center website.
For more information on Measure H, which was passed by Sonoma County voters in 2014, please visit the Bond website.