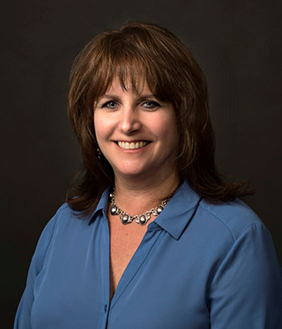 June 10, 2020, Santa Rosa, CA –Sarah Hopkins has been selected as the Interim Vice President of Human Resources for Santa Rosa Junior College (SRJC), effective August 1, 2020. This position comes after 28 years in the department.
As a longtime Sonoma County resident, Hopkins began her career at SRJC in 1992. She progressed from the entry-level position in Human Resources to become a coordinator and after approximately 20 years as a classified professional, she was promoted to Manager, Human Resources. Hopkins has served as Director, Human Resources for the past five years and assisted in an acting role for the Vice President of Human Resources for part of spring 2020.
In her leadership roles, Hopkins realized significant accomplishments, including participating in the development of the Equal Employment Opportunity Plan, collaborating on efforts to improve inclusivity on campus, serving on numerous committees and directing the development of SRJC's Leadership Academy.
She says she is most proud of her commitment to fostering a culture of collaboration, mutual respect, innovation and continuous improvement at SRJC. She has been recognized for her dedication to this cultural ideal by winning the Women's History Month Elizabeth Carlson Award in 2019, the Academic Senate 'Outstanding Contributions by a Classified Employee' Award in 2010, the Management Team 'Above and Beyond' Award in 2007, and the Employee of the Month Award in 1997.
"Sarah has made numerous valuable contributions to the SRJC during her long history with the college and I look forward to seeing what the future will bring," said SRJC President Frank Chong.
Hopkins holds a Bachelor's Degree in Human Resources Management from Sonoma State University. Before joining the SRJC community, she worked for Central Labor & Building Trades Councils, the County of Sonoma, Hewlett-Packard, Operating Engineers Union Local 3, Redwood Health Services, and Sonoma State University.