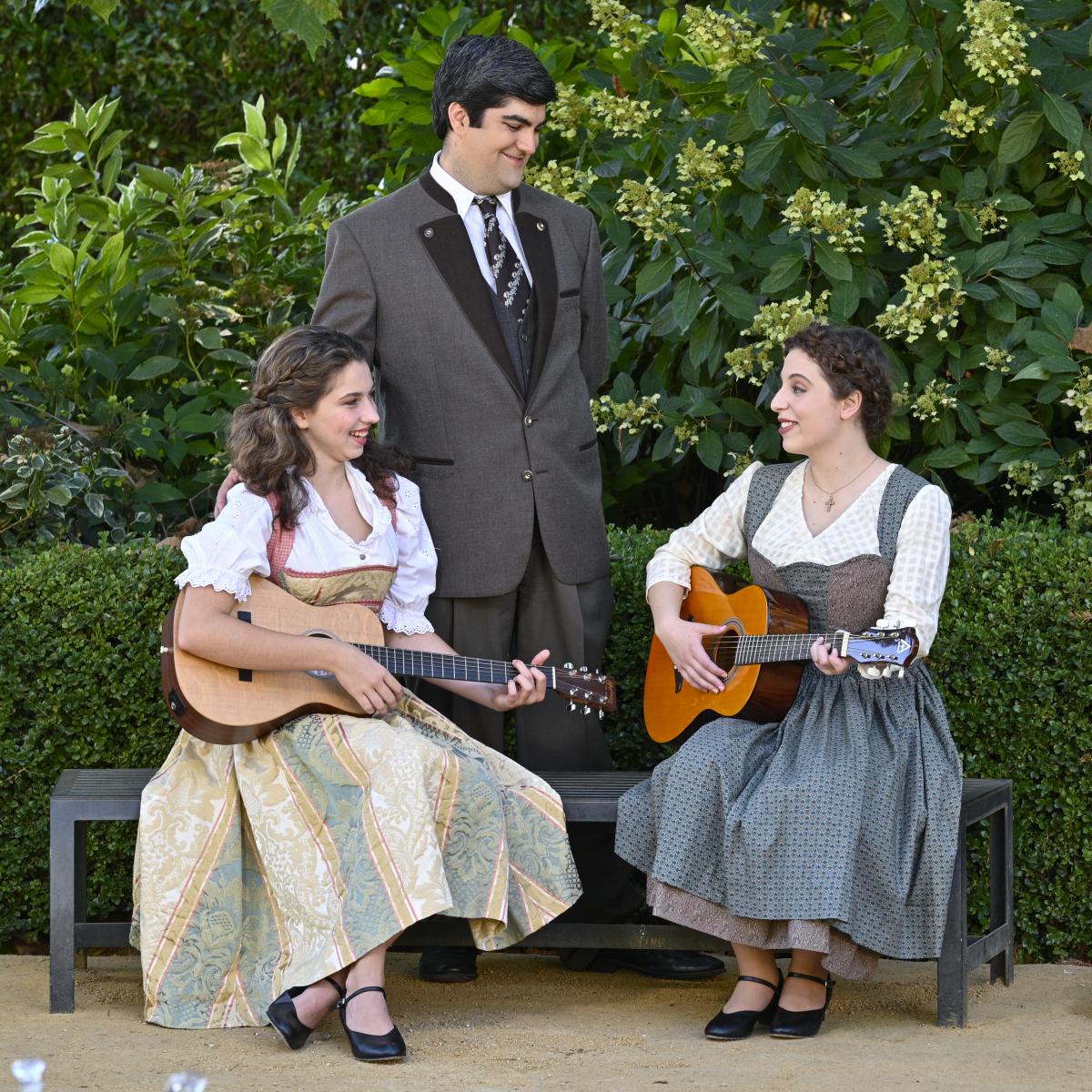 November 7, 2019, Santa Rosa, CA—The Santa Rosa Junior College (SRJC) Theatre Arts Department presents "The Sound of Music," Nov. 22-Dec. 8.  Celebrate the holidays with this collaborative production between SRJC and Sonoma State University (SSU). Premiering on Broadway 60 years ago, the musical was inspired by the von Trapp family's true story.  Audiences will be transported by the show's award-winning score, including unforgettable songs like "Edelweiss", "My Favorite Things," and "Climb Every Mountain." Music by Richard Rodgers, lyrics by Oscar Hammerstein II, book by Howard Lindsay and Russel Crouse.
 
SRJC student, Ariana LaMark, plays Maria and says that this role is special for her. "It opened my eyes to the magic that is theatre," she said. "It's the perfect show for the holidays because it's about family, love and standing up for what you believe in. It's about finding out who you are and what you want."
 
"I absolutely had to be in 'The Sound of Music,' said Kira Catanzaro, who plays Sister Berthe. "When I was little, a friend and I performed the entire show, again and again in our living rooms. There is such depth to the Sisters and their songs."
 
The show is directed by Laura Downing-Lee, with music direction by Janis Dunson Wilson, vocal direction by Tina Lloyd Meals & Janis Dunson Wilson, and choreography by Alyce Finwall.
 
Due to the ongoing remodel of SRJC's Burbank Auditorium, "The Sound of Music" will run on selected dates from November 22-December 8 in the Evert B. Person Theatre at Sonoma State University, 1801 E Cotati Ave, Rohnert Park 94928. A $5 parking permit is required.
 
Showtimes include:
November 22, 23, 29, 30  December 5, 6, 7 at 7:30 p.m.
November 23, 24, 30  December 1, 7, 8 at 1:30 p.m.
 Recommended for anyone aged seven and above.
 
Tickets are available online at https://theatrearts.santarosa.edu/buy-tickets-online and at the SRJC Theatre Box Office, temporarily located to the east side of Haehl Pavilion, (707) 527-4307.

"The Sound of Music" is presented through special arrangement with R & H Theatricals.
Photo by Tom Chown.