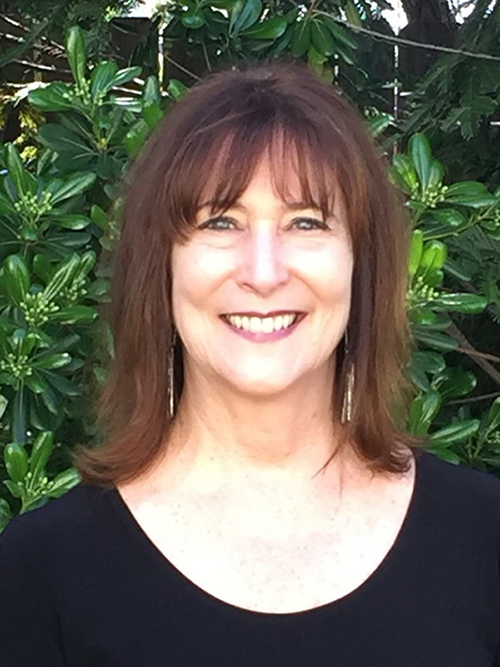 February 10, 2022,  Santa Rosa, CA – Dr. L. Jane Saldaña-Talley, Santa Rosa Junior College's (SRJC) Vice President of Academic Affairs/Assistant Superintendent, has announced her intent to retire at the end of July 2022. Before her 2018 promotion to Vice President of Academic Affairs, Saldaña-Talley served as SRJC's Vice President of district-wide Institutional Planning and Effectiveness and Chief Administrator of SRJC's Petaluma campus.

Saldaña-Talley 's tenure with SRJC began in 2007, at the end of a construction project that tripled the Petaluma campus's square footage. She hired most of the faculty, classified professionals, and administrators who work there and made the campus what it is today.

"I had a vision of what Petaluma could be and it all centered on my belief in the people who joined us, the anticipated and unanticipated gifts they brought to our work together, and the inspiration we drew from each other in service to our students and the community," she said.

During those years, Saldaña-Talley oversaw the Gateway to College Academy's launch, and promoted the Petaluma Cinema Series and Lumafest - SRJC Petaluma's community open house. She also partnered with SRJC Foundation's Friends of Petaluma Campus, hosting the annual Building Community fundraising breakfast and raising more than $1 million to support campus programs, faculty and students.

Saldaña-Talley 's vice-presidential role expanded in 2009 to include institutional planning and effectiveness, overseeing the Institutional Planning Council and refining the Program and Resource Planning Process (PRPP), eventually serving as executive lead on SRJC President Dr. Frank Chong's signature strategic planning process, which produced the mission, vision, values and Strategic Plan goals that guide the college to this day. These efforts established her as a college-wide leader and collaborator and truly showed her dedication to the college.

In 2018, Chong called her to support Academic Affairs during a tumultuous period for SRJC. During that time, she also oversaw SRJC Petaluma, institutional planning and effectiveness, and was the interim Vice President of Academic Affairs.

"Jane's leadership at SRJC has been critical in many of the advances we've made during her tenure," Chong said. "Her work has influenced the many great things SRJC has accomplished in recent years and will ensure that her legacy persists long beyond her time with this college."

In July 2019, Saldaña-Talley was hired as the permanent Vice President of Academic Affairs/Assistant Superintendent. In that role, she has excelled in governance and labor relations, serving as chief negotiator for the District with the All Faculty Association (AFA), supporting the launch of the Hispanic Serving Institution (HSI) Lanzamiento and HSI-STEM Avanzando grants and the SRJC Petaluma Construction Center project. She has steered Academic Affairs through an institutional reorganization, the incredible challenges of the pandemic, remote instruction and services, and the work of becoming an antiracist and more just institution. She has helped hire more than half of SRJC's contract faculty, and as Accreditation Liaison Officer led SRJC's 2022 Institutional Self Evaluation Report development, evaluation team visit, and other ACCJC required reporting. Most recently, she has extended her efforts to the development of SRJC's Ethnic Studies Department.

"I have been blessed to work alongside so many great colleagues over the years and am deeply proud of what we've accomplished together. I've come to appreciate the limits of a person's professional arc, and while I am forever grateful for  the trust placed in me these past 15 years, I look forward with great anticipation to where the next generation of academic leadership at SRJC will take this great college."

Saldaña-Talley has served as a coach and member of the core planning team for the Institutional Effectiveness Partnership Initiative (IEPI) Strategic Enrollment Management (SEM) Academy, as a content developer and presenter in the SEM webinar series, and as an SEM consultant and advisor for community colleges around the state. Saldaña-Talley has experience as a member of several IEPI Partnership Review Teams. She is a member of the California Community Colleges Chief Instruction Officers (CCCCIO) Executive Board as the Region 2 (North Central) representative and is a member of the Chancellor's Office Task Force on Campus Policing Reform. She has previously served as CIO Strategic Advisor on the RP Group Board of Directors.

Dr. Saldaña-Talley holds a Doctorate in Educational Leadership from the University of California, Davis/California State University, Fresno Joint Doctoral Program, and Bachelor's and Master's Degrees in Psychology from California State University, Fresno.