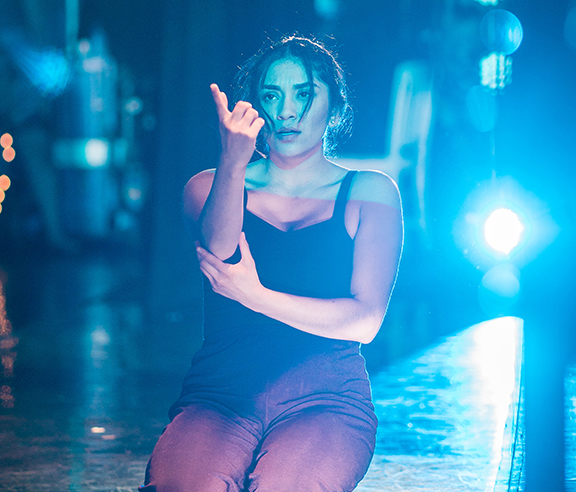 November 20, 2019, Santa Rosa, CA—The Santa Rosa Junior College (SRJC) Dance Program presents its third annual Winter Spotlight Dance Gala on December 13 and 14. Its new Touring Dance Company (TDC), is comprised of some of the program's most promising dancers. In the gala, they collaborate with dance faculty to create featured dance pieces that honor the unique qualities of each performer. Performances begin at 7:00 p.m. in the Black Box Theatre, Tauzer Gymnasium 951. Tickets are available at the door beginning at 6:00 p.m.

This intimate evening of dance will feature works by SRJC TDC, Tamara Grose, Carrie Stillman, and new student choreographers. This performance includes contrasting musical theatre, contemporary and abstract modern dance genres with a unifying theme exploring body, mind and the human spirit. TDC Director, Casandra Hillman, premieres "Pollock," a contemporary collage focusing on bodies in space from an expressionist lens with a frenetic versus fluid dancing style. "Another Day of Sun," an upbeat musical theatre piece by Alexandra Cummings, is an unlikely companion to the dark work of Tanya Knippelmeir, "Grey Matter," an exploration into the sickness of the brain through modern dance.

TDC creates dance pieces designed to both entertain and educate audiences of all ages about the art of dance. They rehearse during the first part of the semester, and then tour local high school dance programs and perform at various Bay Area venues and dance festivals. This program offers students the unique opportunity to experience what it's like to be a dancer in a pre-professional company. The dancers and faculty share an exceptional camaraderie through the ensemble experience.

Tickets: $12, Students $6, free for children under 10.