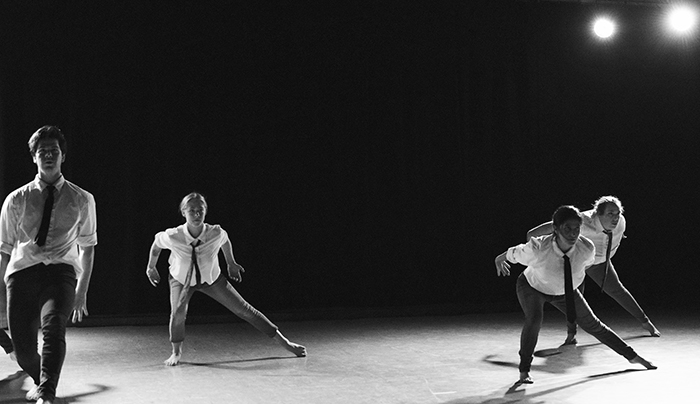 December 1, 2021, Santa Rosa, CA – On December 10, the Santa Rosa Junior College (SRJC) Dance Program takes the stage after being online for more than 17 months. The 2021 Winter Dance Gala spotlight focuses on SRJC's Touring Dance Company (TDC). They will perform the work of guest choreographers Olissa Francisco (Afro-House), Sandi Scheuber (Modern), Tanya Tolmasoff-Knippelmeir, and student choreographers. Directed by Casandra Hillman and Tanya Tolmasoff-Knippelmeir.
TDC tours the Bay Area and has performed with Stages of Change, The North Bay Dance Festival, and Works in the Works. TDCalso visits Sonoma County's high school dance programs and offers masterclasses to young dancers in the community. Performances are in the Tauzer 951 Black Box Theater, on Friday, December 10, 2021, at 6 p.m. and 8 p.m., and on Saturday, December 11, 2021, at 6 p.m. and 8 p.m.
Seating is limited. Masks are required for all patrons. Proof of vaccination or a negative Covid test (within 72 hours) is required at check-in.  
Ticket sales and check-in are at the south side of Tauzer, next to the Quinn Swim center. Purchase tickets one hour before the show or pre-purchase tickets from a dance company member.   
Tickets: General Admission $15, Student with HS/SRJC ID $10. 
http://dance.santarosa.edu/, https://www.facebook.com/SrjcDanceProgram, and Instagram: @srjcdanceprogram